Power Your Regulatory Change Management Program with AI and Automation
Artificial Intelligence
| 3 Min Read |13 August 21|by Patricia McParland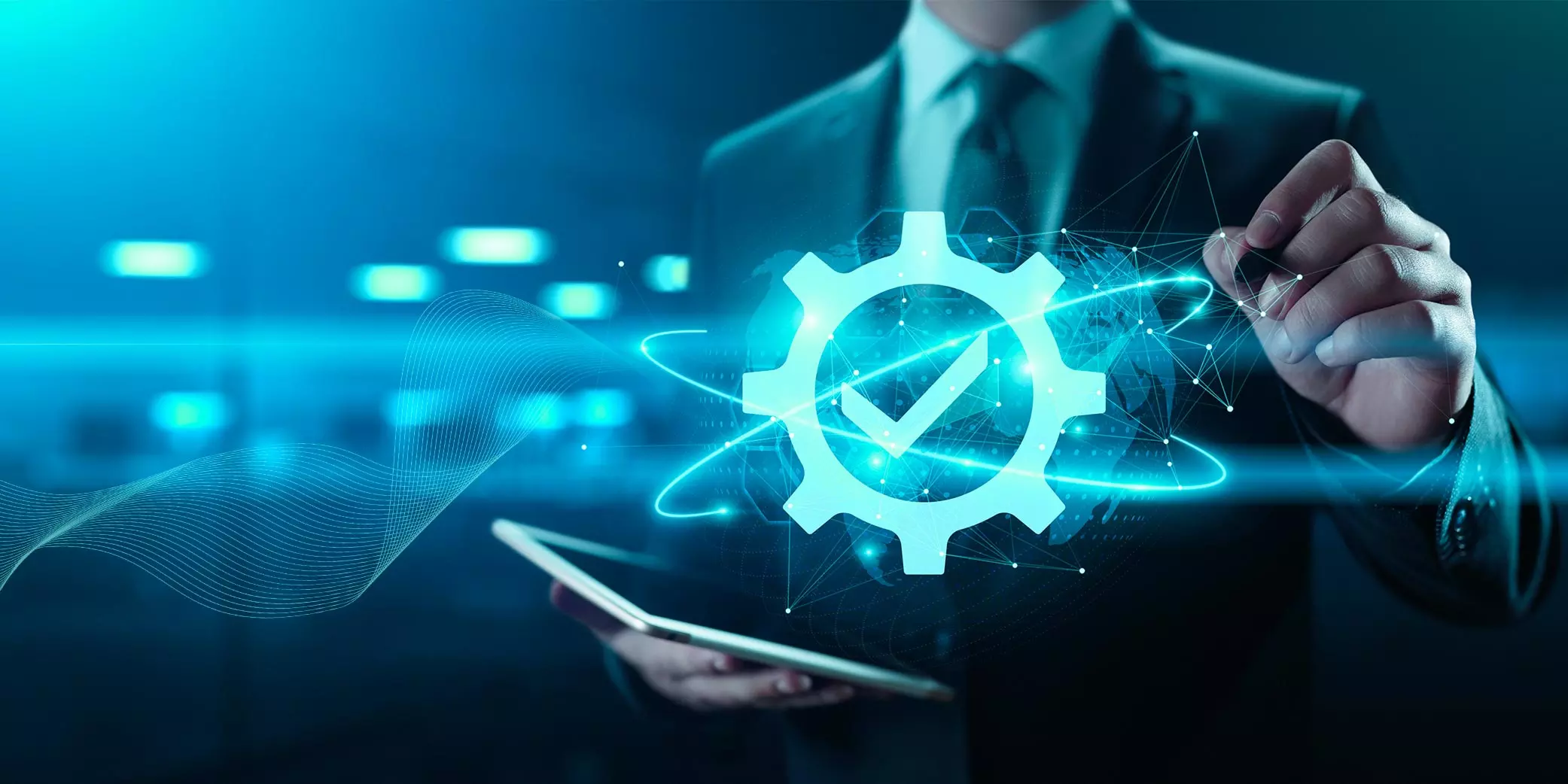 We've all heard it said there's no constant like change. Whoever said that probably wasn't talking about regulations, but it's certainly spot on. The rate of new regulations, changes, and the consequences of dealing with them is dizzying – and can be a full-time job without help from emerging and advanced technologies like artificial intelligence and automation.
As just one example, it's been just over three years since the General Data Protection Regulation (GDPR) came into force, setting a new standard for businesses for handling and managing data. One of the major concerns regarding GDPR was the staggering fines and penalties that companies could face for non-compliance.
Their concerns were not groundless. Since 2018, EU authorities have issued a total of 761 fines totaling over €1.05 billion, according to Privacy Affairs. Some fines are tiny (the lowest is €28) while the largest is the most recent blow to Amazon—a whopping €746 million fine. That's stunningly large compared to the previous largest fine—Google with a €50 million fine.
The numbers put in perspective the importance of ensuring compliance, not just with GDPR but with all relevant regulations. With data forming the very core of the modern-day enterprise, ensuring compliance with data protection and cybersecurity regulations is fundamental to business. In addition to GDPR, there are a plethora of cybersecurity regulations that govern organizations around the world today, including the Health Insurance Portability and Accountability Act (HIPAA) and the Gramm-Leach-Bliley Act in the U.S, the Network Information Security Directive and EBA ICT guidelines in the European Union, and many others.
Then there are several financial regulations, corporate governance codes, and standards that businesses need to comply with. There is also a growing regulatory focus on ESG (Environmental, Social, and Corporate Governance), with a fresh wave of regulations is now imminent.
The number of regulations and related updates that organizations need to deal with will only increase going forward, making compliance management a daunting task. Failing to ensure compliance will result in hefty fines and penalties. According to a study from Ponemon and Globalscape, the cost of non-compliance is 2.71 times higher than the cost of compliance.
The cost of non-compliance isn't just limited to monetary loss. It can disrupt business, affect productivity, and damage reputation. To thrive in the current rapidly evolving regulatory landscape, organizations need to evolve their compliance management approach with the pace of technological advancements. By leveraging advanced data analytics and next-gen technologies, such as artificial intelligence (AI), organizations can automate and streamline the process, boosting their agility, operational efficiency, and resilience.

Powering What's Next in Compliance Management
In our conversations with MetricStream customers, tracking regulatory changes and updates is often cited as a major pain point. Compliance professionals across industries still have a manual approach to tracking the updates – whether subscribing to RSS feeds or visiting the websites of regulatory authorities to go through the updates and then sifting through the policies to map impacted areas. The process is time-consuming, error-prone, and unfit to meet the needs of dynamic businesses today.
Simplifying this regulatory complexity is one of the key pillars of the recent MetricStream Brazos release. The innovations in this release will bring the benefits of AI and automation to your regulatory compliance function, making it simpler, more agile, and streamlined with the ability to:
Access global coverage of 1000 supervisory bodies and 2500 collections of regulatory/legislative materials and track regulatory alerts in real-time.
Auto-assign regulatory changes to subject matter experts to understand the impact.
Easily identify the impacted policy sections related to regulations, risks, and controls whenever there are regulatory updates, enabling simplified mapping.
Create an accountability chain within the organization by empowering the business unit heads to manage workflows and provide compliance certifications.
Easily and quickly resolve compliance-related issues by leveraging our AI model that provides recommendations to select actions based on similar issues in the past.
Improve frontline engagement in compliance activities by allowing them to report their concerns anonymously
A proactive approach to regulatory change management will go a long way to make your organization future-ready. Implementing a technology-driven solution, effectively analyzing the regulatory change, and updating policies constitute only one half of the job—the other half is educating the workforce about the policy updates and their impact. When policies are created, updated, and communicated effectively, they are a powerful indicator of an organization's commitment to risk awareness, compliance, and good governance.
To learn more about the Brazos release, click here.
---
Comments
Related Articles