Andy Diggelmann serves as Chief Technology Officer and Managing Director for India at MetricStream. He is responsible for products, engineering, and consulting. He has played a critical role in driving continued product innovation as well as enabling customers to accelerate their adoption of the MetricStream M7 Platform and Applications Cloud.
Previously, Andy served at SAS Institute, from 1994-2000 in Switzerland, and from 2000-2018 in Cary, NC in various roles. In his most recent role, as VP Planning, Operations and Strategy, he had accountability for planning, operations and strategy across all R&D divisions of SAS. He was also officially designated the second in command to the CTO and Head of R&D, where his responsibilities included overseeing corporate development and planning, performance testing and data architecture, usability, release engineering and deployment, the R&D Data Center, project management, and the R&D centers in India and China.
His focus areas have been to continue to mature R&D processes, stabilize infrastructure, take corrective action when needed, and continue to evolve a strategic customer engagement program for R&D.
Chief Technology Officer and Managing Director for India
Executives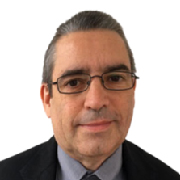 https://www.linkedin.com/in/andreas-diggelmann-a902023