Seema Iyer serves as the Chief Human Resources Officer at MetricStream, leading a global team of HR professionals. She brings close to 20 years of progressive HR experience in the technology and more recently the aerospace industry where transformation is the key to business success and at the core of the business model. Through her career at HPE, SAP, and Sun Microsystems, she has consistently been positioned in non-traditional, transformative roles as the leader in the design and roll-out of new business strategies.
She has been recognized and respected for building trust across the enterprise and being a strong voice of HR at the executive table. She has led large HR teams supporting global client teams of 10,000 to 14,000 employees, and brings that experience to MetricStream to support the growth path of the company. 
Seema has a master's degree in Demography from the University of California at Berkeley, and an undergraduate degree in Economics from Punjab University in India. She currently resides in the Bay Area with her family. 
Chief Human Resources Officer
Executives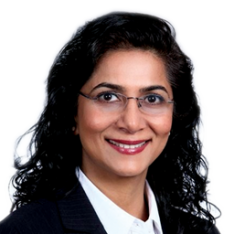 https://www.linkedin.com/in/seemaiyers