Vidya Phalke is responsible for MetricStream's technical architecture and strategy. Prior to being promoted to the CTO position, Vidya served as Vice President of Product Management and Engineering at MetricStream where he was responsible for Software Products and Platform Delivery. Starting in 2003, Vidya has been instrumental in transforming the, then nascent, GRC Platform vision into an industry-leading GRC Software.
Over the course of his career, Vidya has held various Senior Product Management and Engineering positions in Bivio Networks, Narus and Network Programs, building enterprise-grade businesses and operations support systems
Before joining the software Industry, Vidya was an Academic at Rutgers University where he won two SBIR grants for cutting-edge research on Databases and Network Optimization. Besides a PhD in Computer Science from Rutgers University, Vidya holds a Management degree from MIT Sloan and a Bachelor's degree from IIT, Delhi, India.
Chief Innovation and InfoSec Officer
Executives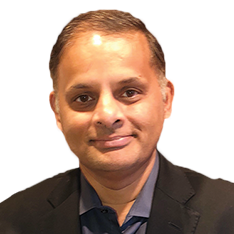 https://www.linkedin.com/in/vidya-phalke-98736