Marco Icardi serves as the President of Europe for MetricStream with a goal to expand and serve customers in the European markets. He joined MetricStream after having spent 25+ years in business functions in Enterprise Software and Technology with a deep understanding of business applications, AI, Advanced Analytics, Risk Management and Data Warehousing.
Prior to joining MetricStream, Marco spent several years at key executive roles at SAS Institute including being the Regional Vice President for Central East and South Europe, and the CEO for SAS Italy. Prior to that he spent several years at IBM and SAP in sales and business functions. After graduating in Civil Engineering at the University of Bologna in 1986, Marco won a fellowship for a Master at the Georgia Institute of Technology in US.
He is married with two sons, he enjoys swimming, skiing, reading, cooking and is a passionate chess player.
 
EVP and Managing Director, Europe
Executives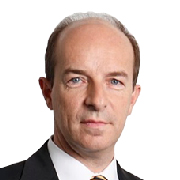 https://www.linkedin.com/in/marcoicardi