Susan Palm is responsible for driving MetricStream's growth in specific industries, including Financial Services.
Susan comes to MetricStream with over 27 years of experience as a practitioner in Governance and Risk Management. Most recently, as the Senior Vice President of Audit and Risk at Sterling Savings Bank, Susan was responsible for Audit, Compliance, Fraud, Credit Review, and Enterprise Risk Management. She has also spent several years in consulting.
Prior to that, Susan has also spent over two decades at Norwest and Wells Fargo where she served as the Senior Vice President of Enterprise Governance and Risk Management. She was actively engaged with the Board of Directors of the Federal Reserve, the OCC, and other regulatory bodies, and has led various National Operational Risk committees, such as the BITS Regulatory Overlap Reconciliation and the Basel ANPR. She is a regular speaker at several forums in GRC.
Susan received her B.A. in Economics from Lawrence University, and graduated from the Stanford Graduate School of Business' Executive Program.
Senior Vice President of Industry Solutions
Executives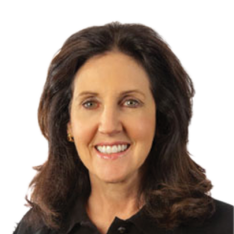 https://www.linkedin.com/in/susan-palm-0a40b47