Gunjan Sinha is a visionary, entrepreneur, and business leader. He currently serves as the founder and executive chairman of MetricStream. He is probably still best known as the founder of WhoWhere?- an internet search engine which he sold to Lycos in 1998. He is also the co-founder and board member of the customer engagement software company, eGain (NASDAQ: EGAN). Throughout his career, he has been an active investor and board member in numerous successful Silicon Valley start-ups and venture funds.
Gunjan is a strong believer in social entrepreneurship, having helped create Child Family Health International, a United Nations recognized public non-profit, to transform global health education. From 2010 to 2017, Gunjan became the founding board member of the US India Endowment Board - started by the US State Department along with the Office of Science and Technology at the White House – an endowment fund that supports innovation and commercialisation of science and technology for social good in the US and India.
Gunjan is passionate about social innovation, diversity, inclusiveness, and global risk management. He envisions a world that brings the power of socially conscious innovations to better disrupt its risks, and create opportunities for all.
Founder and Executive Chairman
Board Members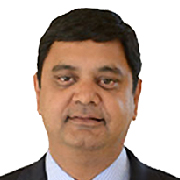 https://www.linkedin.com/in/gunjanksinha