David Campbell is a Managing Director of Goldman Sachs' Merchant Banking Division, investing in growth stage enterprise technology companies since 2004. He also serves on a number of technology company boards.
Previously, David held senior roles within Goldman's Technology Group, including global infrastructure architecture, and in 2002, he was elected Technology Fellow. David started his career developing industry and military technology, and in 1990, he moved to Japan to work in the Fujitsu super computer R&D division. In 1994, he joined Goldman Sachs in Japan, and relocated to New York in 1998.
David has a Bachelor's degree in Electrical Engineering and a BA from Queensland University, Australia.
Goldman Sachs
Board Members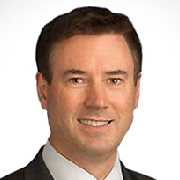 https://www.linkedin.com/in/davidcampbell42