Edward Gilhuly is a founding partner of Sageview Capital, LP, an investment firm providing growth capital to small and mid-sized companies in the energy, financial and business services, and technology sectors. Sageview has over $1 billion under management.
Prior to founding Sageview Capital, Edward was at Kohlberg Kravis Roberts & Co (KKR) for 19 years. He joined KKR in 1986 in San Francisco, became a partner in 1995, and from 1998 until 2004. he lived in London where he established and oversaw all aspects of KKR's business in Europe. He also served on KKR's Investment Committee from its inception in 2000 until his departure in 2005.
Edward has an MBA (Arjay Miller Scholar) from the Graduate School of Business, Stanford University; worked in the mergers and acquisitions group of Merrill Lynch Capital Markets in New York; and graduated from Duke University with a B.A. (Magna Cum Laude) in History and Economics in 1982.
Edward has been on over 20 corporate boards, and is currently a member of the board of directors of Alfresco, Avalara, Envivio, Exaro III, and GoPro, as well as chairman of the board of the Duke Management Company, and a member of the board of trustees of Duke University.
Sageview Capital
Board Members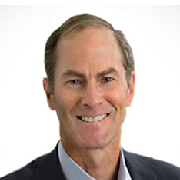 https://www.linkedin.com/in/ned-gilhuly-00968b10