Kenneth Latz is a Managing Director in Conway MacKenzie's restructuring practice, and leader of the firm's Institutional Investor Services group. Kenneth has over 16 years of experience in financial and operational restructuring, private equity, merger and acquisition advisory services and the management of performing and under-performing companies.
As a restructuring advisor, Kenneth has represented the interests of debtor and creditor constituencies in out-of-court restructurings and formal bankruptcy settings in a variety of industries, including automotive, manufacturing, retail, consumer products, healthcare, and distribution.
Kenneth has also served in various executive management roles for performing and under-performing companies including, Chief Executive Officer, Chief Financial Officer, Chief Restructuring Officer, Corporate Controller and Treasurer across a variety of industries and situations.
As leader of Conway MacKenzie's Institutional Investor Services Group , Kenneth oversees the deployment of the firm's strategy for the provision of portfolio management and other advisory services to help institutional investors preserve and maximize the value of alternative investments during circumstances of fund-level restructuring, distress, conflict or transition.
Kenneth is currently serving as Managing Director of a middle-market private equity fund following a for-cause removal of the former general partner by the fund's limited partners.
Kenneth is a Certified Public Accountant (inactive) and a Certified Turnaround Professional. He has received a Bachelor of Science degree in Accountancy from the University of Illinois at Urbana-Champaign, and holds memberships in the Turnaround Management Association, the Association for Corporate Growth, and the American Bankruptcy Institute.
CM Growth Capital Partners
Board Members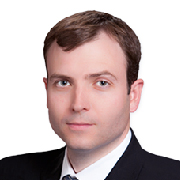 https://www.linkedin.com/in/kenneth-latz-a8443716