Scott Ogur, CFA is the CFO, and Managing Director, Private Equity at Spruce Investment Advisors. In these roles, Scott focuses on corporate advisory, direct and co-investing and the firm's private equity fund of funds business. In addition, he has responsibility for accounting, finance, and human resources. He brings over ten years of advisory and transaction experience.
Earlier in his career, Scott was the Chief Investment Officer and CFO of Scimitar, a Dubai-based private equity firm. At Scimitar, Scott was responsible for transaction due diligence, negotiation support, portfolio company monitoring, and macroeconomic and geopolitical analysis. He was a board member or observer for five portfolio companies, and provided strategic, accounting, and financial advice to the management teams of all of the firm's portfolio companies.
After Scimitar, Scott was the CFO of Algorithmic Trading Management, where he led deal negotiations for its sale. Scott has also held CFO or interim CFO positions at companies in the consumer services, financial services, and security services industries. Prior to Scimitar, Scott spent three years as a portfolio manager at the JPMorgan Private Bank, where he managed in excess of $1 billion for high net worth individuals and family foundations.
Scott received his MBA with distinction from NYU's Stern School of Business and BS cum laude in Business Administration (Accounting) from Bucknell University.
Spruce Investment Advisors
Board Members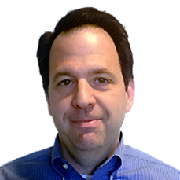 https://www.linkedin.com/in/scott-ogur-4602044