Randy Pond oversees the function of corporate affairs, and leads Cisco's global philanthropy efforts as Trustee and Secretary of Cisco's Foundation and Network Academies. Randy serves as executive sponsor for Cisco's Community Relations and Sustainability efforts, as well as country sponsor for the company's work in South Africa. Randy has also been a March of Dimes volunteer since 2005, is a member of the California Chapter's South Bay Division Board, and is currently serving as board chair
Previously Randy was Executive Vice President of Operations, Processes, and Systems at Cisco, where he oversaw the functions of human resources, information technology, global business services, corporate affairs, supply chain operations, and legal services. Prior to that, as Vice President of Manufacturing, he oversaw all aspects of manufacturing operations, new product introduction, planning, procurement, production operations, distribution and logistics. He joined Cisco in 1993 as Director of Manufacturing Operations through the acquisition of Crescendo Communications.
Randy's key accomplishments at Cisco include establishing consistent business processes and operational metrics across the company, enabling double-digit productivity growth, redefining the manufacturing model, delivering Cisco's new business models into operation, and redesigning the employee value proposition.
Prior to joining Cisco, Pond was Vice President of Finance, Chief Financial Officer, and Vice President of Operations at Crescendo Communications. He has also held various finance and operations positions at Versatec, David Systems, Xerox Corporation, Schlumberger, and Arthur Andersen.
He also chairs the board of the Islamic Networks Group, and serves as a board member for CARE USA and the American Leadership Forum (ALF). He holds a bachelor's degree in accounting and economics from Ball State University in Indiana, is an advisor for the Miller College of Business Board of Advisors, and a Trustee of the Ball State University Foundation.
Independent
Board Members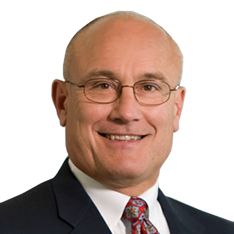 https://www.linkedin.com/in/randy-pond-b9605b4