IT & Cyber Compliance, Policy, and Risk Solution
---
MetricStream Velocity IT & Cyber GRC Solution helps IT and cyber professionals rapidly implement IT risk and compliance frameworks. This enables organizations to align with established standards, empowering them to more efficiently pass IT audits. The solution provides a consistent view of the organization's IT risk posture, making it easy to get approvals from executives in prioritizing cyber investments. IT policies can be directly mapped to IT controls and risk assessments, leading to full visibility with advanced reports, dashboards and heat maps. With pre-packaged content for ISO 27001, NIST CSF, NIST SP800-53 and SOC2, the solution is up and running on Day 1.
GET MORE DETAILS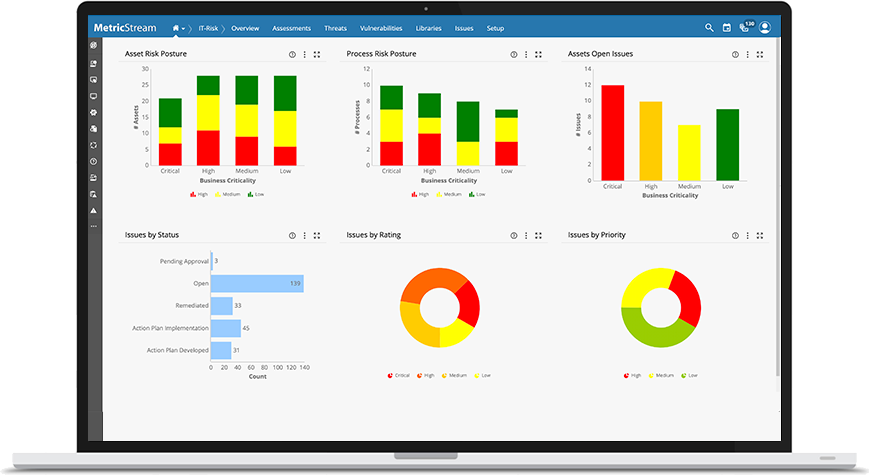 Key Capabilities
IT and Cyber Compliance Management
---
Comply with multiple regulations and standards efficiently by leveraging harmonized mappings towards a 'test once, comply with many' approach.
IT and Cyber Risk Management
---
Simplify IT risk identification, analysis, and mitigation with inherent and residual risk scores using configurable risk scoring algorithms.
Policy and Document Management
---
Promote a culture of cybersecurity with complete IT policy lifecycle and end-user attestation workflows.
Intelligent Content Libraries
---
Adopt best practices and strengthen risk management with pre-packaged content libraries for ISO 27001/2, NIST SP 800-53, SOC2 and COBIT.
MetricStream Velocity IT & Cyber GRC Solution available on the AWS Marketplace
---
AWS Marketplace makes it easy to find, test, buy, and deploy the MetricStream Velocity IT & Cyber GRC Solution that runs on AWS. By putting in place a systematic IT Risk Management program, communicating the advantages of a uniform, cloud-based infrastructure becomes easy. Once cyber risks are consistently measured and prioritized and mapped to policies and procedures, these barriers are removed. Nothing is more powerful than a cyber maturity rating that shows that AWS environments are more consistently managed and therefore more secure than the legacy infrastructure.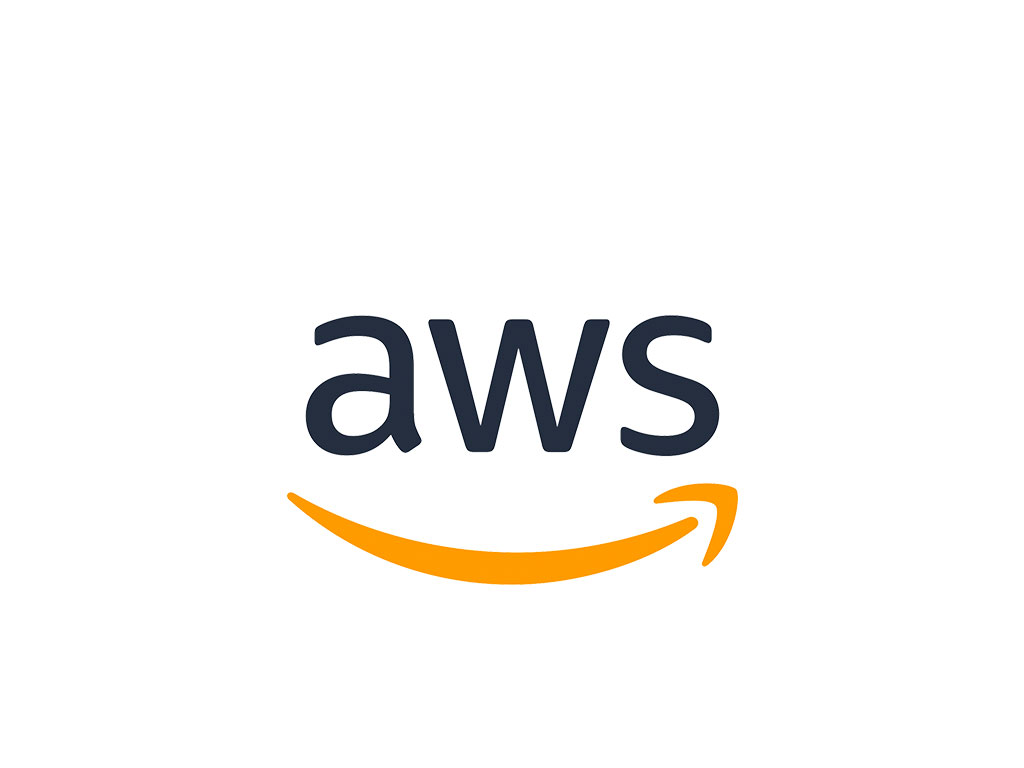 Measurable Outcomes
Build a mature CyberSecurity program. Accelerate the Implementation of industry standards and frameworks.
66% reduction in the time taken to complete IT risk assessments.

50% time savings in tracking and linking policies to regulations.

37% cost savings in risk assessments and associated processes.

38% reduction in the cost of managing vulnerabilities and their impact.
Gartner Magic Quadrant
MetricStream Recognized as a Leader in the 2020 Gartner Magic Quadrant for IT Risk Management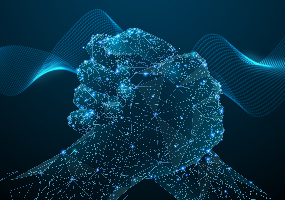 PRESS RELEASE
MetricStream Unveils Arno Release of its Platform and Products – Enables Organizations to Thrive on Risk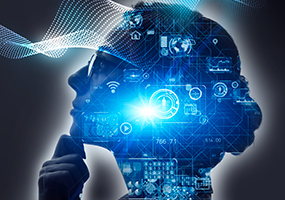 IT and Security Compliance, Policy and Risk