+
What to Expect:
Join 400+ of your peers and GRC industry experts at the GRC Summit to share insights, exchange best practices, and discuss what's next in GRC.
Connect around operational resilience, risk management, compliance, cyber risk, ESG and much more. Move beyond just managing risk to embracing and ultimately thriving on risk.
8 reasons you should attend the GRC Summit:
Network with the Best in the Industry
Keep Up-to-Date with the Latest Trends in GRC
Stay Ahead of the Latest Compliance Requirements
Hear from Global Thought Leaders
Learn through GRC Case Studies from Industry Leaders and Experts
Enjoy Happy Hours with Industry Peers
Participate in Deep-Dive Workshops
Discover more about MetricStream Products and Solutions
Experience the Power of Connection and join us at the GRC Summit 2023 on June 14th and 15th at the Hyatt Regency in Miami, US.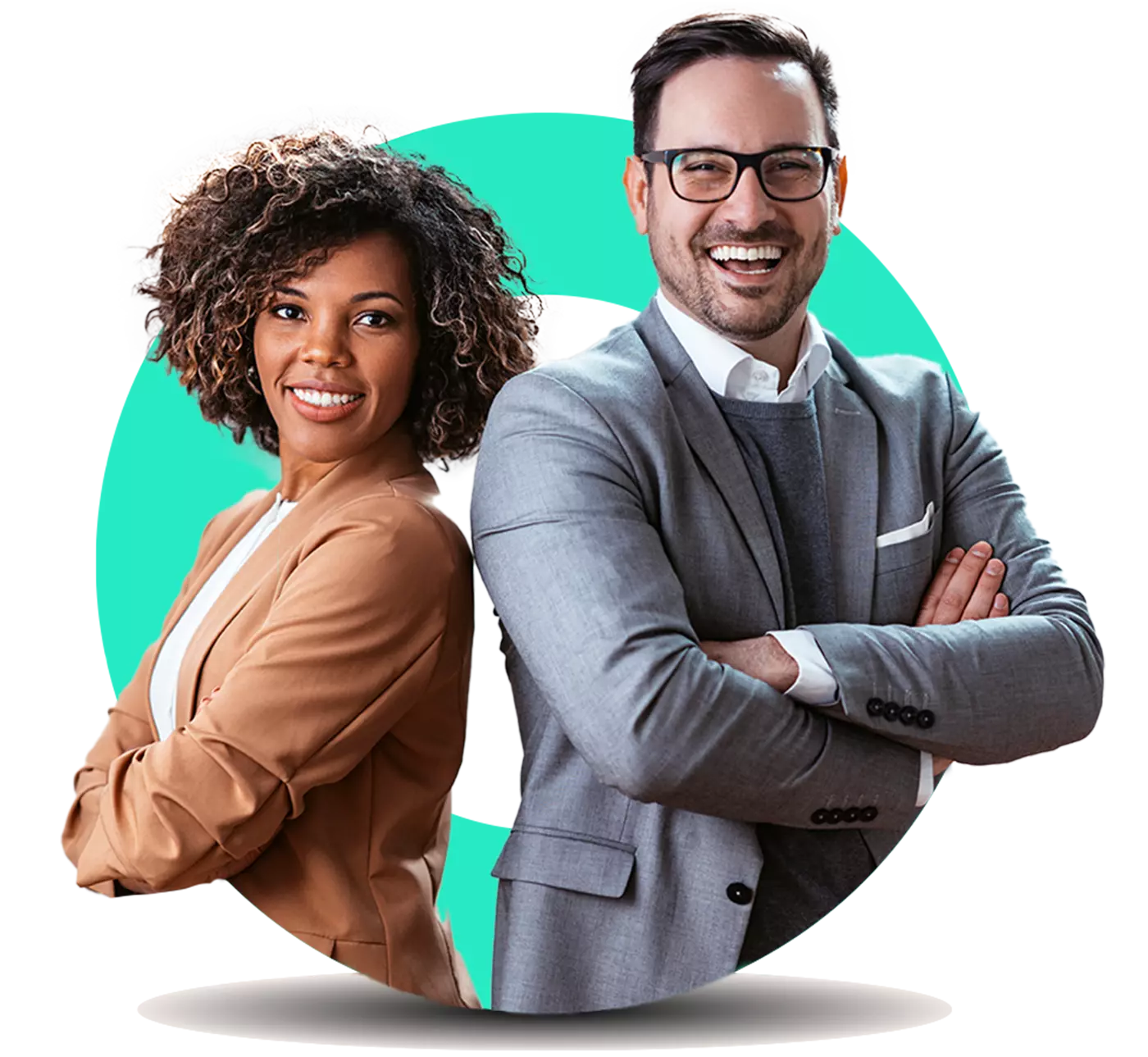 2

Days

60

+

Speakers

50

+

Sessions

400

+

Attendees
Explore your area of interest!
Check out key GRC insights and choose the topics and programs that interest you. What's Next in Risk
Gain valuable insights from industry leaders on how to stay ahead with a connected and integrated approach to risk. What's Next in Compliance
Learn how you can strengthen your regulatory compliance posture and power the front line with latest innovations and industry best practices. What's Next in Cyber
Explore how you can boost your cyber resilience by leveraging innovative technologies and integrated strategies used by global cyber leaders. What's Next in ESG
Uncover how you can enable growth with purpose by leveraging connected strategies for ESG risks and compliance.
Confirmed Speakers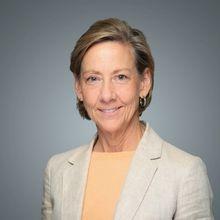 Eileen Fahey
Chief Risk Officer
Fitch Group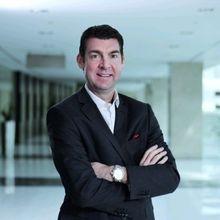 David Storey
Vice President Health, Safety & Environment
Dnata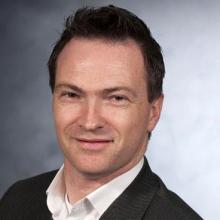 Gavin Grounds
Sr. Director. Governance, Risk & Compliance
Meta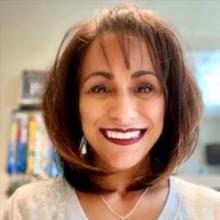 Grace Beason
Director Of Governance, Risk and Compliance
Guidewire Software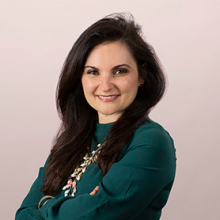 Alla Valente
Senior Analyst
Forrester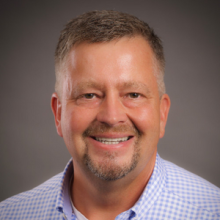 Michael Rasmussen
GRC Analyst & Pundit
GRC 20/20 Research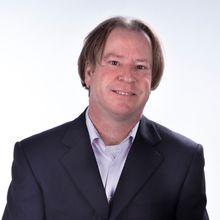 Tice Morgan
Sr. Manager, Governance and Compliance
American Fidelity Assurance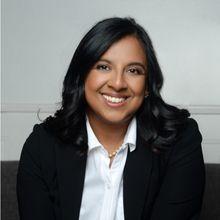 Hemma Lomax
VP, Associate General Counsel, Compliance
Zendesk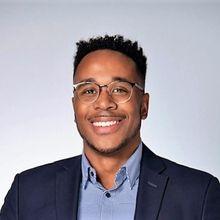 Rodney Campbell
Senior Vice President – Head of Third-Party Risk Management
Valley National Bank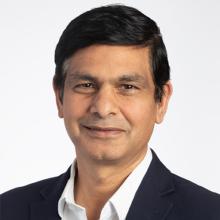 Gaurav Kapoor
Co-CEO, Co-Founder
MetricStream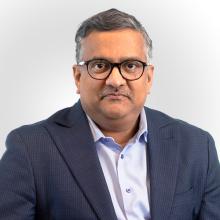 Prasad Sabbineni
Co-CEO
MetricStream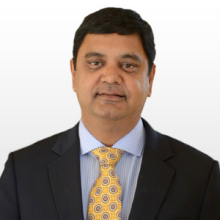 Gunjan Sinha
Executive Chairman
MetricStream
Eileen Fahey
Chief Risk Officer, Fitch Group
Eileen Fahey is Chief Risk Officer for Fitch Group. Appointed in June 2017, Ms. Fahey oversees Fitch Group's risk management function, which includes reviewing, monitoring and addressing the multitude of risks that can impact the group's performance and reputation.
Ms Fahey and her team form the 2nd Line of defense for Fitch Group's risks including credit, operational and compliance risks. The Chief Credit, Criteria and Compliance officers report to Ms Fahey.
Ms. Fahey joined Fitch Ratings in 1998, most recently serving as Chief Credit Officer, a role she held since 2015. In that capacity she managed a team of regional and group credit officers who oversaw ratings, quality assurance, credit market commentary and macro research. Prior to that, as Regional Credit Officer for the Americas she played an important role in helping evolve Fitch's credit policy in the wake of the global financial crisis.
Her nearly-20 year tenure at Fitch has included a variety of other roles including credit officer for the Insurance, Fund and Asset Manager, and REITs group, where she oversaw the development and application of credit rating criteria and participated in ratings committees. She joined Fitch as a credit analyst for the financial institutions group and subsequently managed the teams focused on investment and money center banks, and asset management firms.
Prior to joining Fitch, Ms. Fahey was a National Bank Examiner with the Comptroller of the Currency (OCC), where she was a member of the multinational banking group, examining capital markets and trading operations of U.S. money center banks.
Ms. Fahey received a BA in business and economics from St. Mary's College, Notre Dame, Indiana, and has been a chartered financial analyst (CFA) charter holder since 1994.
David Storey
Vice President Health, Safety & Environment, Dnata
David is responsible for the development and implementation of dnata's global HSE strategy as part of the global management team. With over 20 years of experience in airline, ground operations and safety, David has worked for 20 years in the middle east region for large international airlines. David holds and MSc in Aviation Safety and is a member of te Royal Aeronautical Society (MRAes). David is married, and a keen aviation and sports enthusiast.
Gavin Grounds
Sr. Director. Governance, Risk & Compliance, Meta
Gavin Grounds leads Security, Risk and Compliance at Meta Platforms, Inc. With revenues in excess of US$116 billion, Meta's products and services include Facebook, Instagram, Messenger, WhatsApp, Meta Quest, Horizon Worlds, Mapillary, Workplace, Portal, and Diem.
Prior to joining Meta in 2022, Gavin was part of the executive cyber security leadership team at Verizon, where he led Governance, Risk and Compliance and cyber security strategy. As part of forming and executing that strategy, he created an industry-leading governance, risk and compliance function. He transformed Verizon's approach to risk management and established and operationalized an innovative, patented, cyber risk quantification methodology, that allows technology and product teams to prioritize risk, remediation and investments based on real-time analytics of IT operating environments, threat intel, and vulnerability data.
He also served as Head of Information Risk Management at Hewlett Packard Enterprise, as he led a global organization of more than a 1,800 security professionals, providing security strategy leadership, security operational delivery management, infrastructure compliance, privileged access compliance and security programme governance across the company's delivery portfolio of midrange, cloud, endpoint and network services, supporting its diverse, worldwide client base.
Gavin also currently serves as President of ISACA's Austin Chapter and Chair of the USA Section of BCS – The Chartered Institute for IT
Grace Beason
Director Of Governance, Risk and Compliance, Guidewire Software
Grace has more than 15 years hands on experience building both procedural and technical solutions, as well as leading global technology and engineering teams to fully automate and operationalize automated Governance and Compliance in large scale IT and OT environments.
Grace led the global transformation of governance, risk, and compliance both for Enterprise Services at Hewlett-Packard and the Global Delivery Organization at DXC Technology. Creating efficiency through automation, Grace, developed, built, and operationalized automated compliance and governance operations for more than 3000 Enterprise customers for which these companies provided IT operations and development services.
Most recently Grace was appointed as the global leader of Governance, Risk and Compliance, for a software company, Guidewire Software, that specializes in developing and producing SaaS and onPrem software solutions for the insurance industry, where she is effecting and executing the exact same methodology that she developed and operationalized at Hewlett-Packard, to successfully apply that in a small and medium (SME) size enterprise environment.
She has demonstrated that the methodology that she developed, fully operationalized and automated, at scale for multiple large enterprises, can be effectively operationalized and implemented in both small and medium enterprises as well.
Alla Valente
Senior Analyst, Forrester
Alla is a senior analyst at Forrester serving security and risk professionals. She covers governance, risk, and compliance (GRC), third-party risk management (TPRM), contract lifecycle management (CLM), and supply chain risk with a special focus on risk management frameworks. In this role, Alla helps Forrester clients establish strategy, adopt best practices, define a governance framework, and select technology to manage risk, improve business resilience, and strategic value-add. Her research also includes ethics and trust in digital transformation, enterprise risk management (ERM), and protecting the organization's brand.
Previous Work Experience - Her 25 years of B2B marketing experience includes marketing leadership and strategy, product marketing, and digital and customer marketing. Alla's risk management experience comes from marketing, strategy, and customer advocate roles where she helped launch successful software-as-a-service (SaaS) offerings and oversaw all aspects of brand development, go-to-market, messaging and positioning, and digital marketing. In these roles, she ran marketing strategy and product marketing.
Education - Alla holds an BA in English from Hofstra University and has completed the Business Analytics Program at Harvard with distinction.
Michael Rasmussen
GRC Analyst & Pundit, GRC 20/20 Research
Michael Rasmussen is an internationally recognized pundit on governance, risk management, and compliance (GRC) – with specific expertise on the topics of enterprise GRC, GRC technology, corporate compliance, and policy management. With 27+ years of experience, Michael helps organizations improve GRC processes, design and implement GRC architecture, and select technologies that are effective, efficient, and agile. He is a sought-after keynote speaker, author, and advisor and is noted as the "Father of GRC" — being the first to define and model the GRC market in February 2002 while at Forrester.
Michael has contributed to U.S. Congressional reports and committees, and currently serves on the Leadership Council of the OCEG and chairs the OCEG Technology Council, OCEG Policy Management Group, and the OCEG GRC Architect Group.
Michael is quoted extensively in the press and is respected for his commentary on broadcast news channels. He is an Honorary Life Member in The Institute of Risk Management for his contributions to risk management and GRC. In June 2007, Treasury & Risk recognized Michael as one of the 100 most influential people in finance with specific accolades noting his work in "Governance and Compliance: Saving the Planet and the Corporation" and as a "Rising Star in Rocky Times: Corporate America's Outstanding Executives."
Prior to founding GRC 20/20 Research, Michael was a Vice-President and 'Top Analyst' at Forrester Research, Inc. Before Forrester, he led the risk/compliance consulting practice at a professional services firm, and prior to that has specific experience managing compliance and risk within commercial organizations.
Michael's educational experience consists of a Juris Doctorate in law and a Bachelor of Science in Business. Michael is currently pursuing a Master of Divinity at Trinity Evangelical Divinity School with a research focus in ethics and church history. He is a GRCP (GRC Professional), CCEP (Certified Compliance and Ethic Professional), and a CISSP (Certified Information Systems Security Professional). OCEG has recognized him as an OCEG Fellow for his contributions and advancement of GRC practices around the world.
Tice Morgan
Sr. Manager, Governance and Compliance, American Fidelity Assurance
Mr. Tice Morgan is a thirty year (30) Security practitioner with an emphasis on Governance, Risk and Compliance related program development and maintenance. Having worked in the telecommunications, healthcare and financial sectors enables him to impart a variety of regulatory, compliance and risk management experience. Tice is currently employed by a private insurance organization in the Midwest tackling a variety of Governance and Compliance related challenges. Tice is very passionate about the GRC space, having witnessed the evolution within the information technology and information security landscape over the past three decades; which has offered a wide breadth of exposure to many of the security and compliance challenges organizations and the industry face. Tice has held positions within security operations, incident handling, computer forensic and security architecture roles throughout his career and is an avid researcher focused on building and evangelizing adaptive security program enhancements through the use of GRC based technologies.
Hemma Lomax
VP, Associate General Counsel, Compliance, Zendesk
Dr. Hemma R. Lomax is a passionate ethics and compliance professional who is intrigued by the role of integrity in the context of corporate social responsibility. She is the VP, Associate General Counsel, Compliance at Zendesk, where she leads the Global Integrity and Compliance function. Prior to Zendesk she served as a senior corporate counsel in the Integrity & Compliance team at Snap, Inc. and as a Director in the Global Ethics and Compliance Management team at the Walt Disney Company. Hemma has a passion for designing innovative global compliance programs and providing excellent compliance customer service. She is a fan of objective-centered risk assessment, co-creative design, behavioural science, and coaching for compliance. Prior to moving in-house, Hemma served for just over a decade prosecuting financial fraud and corruption with the United States Securities and Exchange Commission. Hemma is also a British trained barrister (trial attorney) and has previously worked as Parliamentary Counsel for the UK government and as an advisor at the United Nations for the government of Guyana. Hemma is a strong advocate for integrity at work, active bystandership and diversity, equity, and inclusion, and she has a Phd in human rights and the laws of war. She lives in Maryland with her husband and her two daughters.
Rodney Campbell
Senior Vice President – Head of Third-Party Risk Management, Valley National Bank
Rodney Campbell is a recognized industry leader in Third-Party Risk Management (TPRM), Enterprise Risk Management (ERM), Global Strategy & Business Operations. Rodney is a business champion, dedicated to empowering organizations and business leaders with industry insights and best practices to ensure both regulatory compliance and operational success. Experienced in developing global programs, processes, cross-functional teams from the ground up and leading projects spanning Asia-Pacific, Latin America, United Kingdom and North America regions, Rodney creates a high-impact, collaborative environment that eliminates silos and cross borders.
Gaurav Kapoor
Co-CEO, Co-Founder, MetricStream
Gaurav Kapoor serves as the Co-CEO and Co-Founder, MetricStream Solutions & Services. Gaurav has been involved with the company since its inception and is responsible for strategy, marketing, solutions, and customer engagement. He also served as the CFO of MetricStream until 2010.
Previously, Gaurav held executive positions at OpenGrowth and ArcadiaOne. Prior, he spent several years in business, marketing and operations roles at Citibank in Asia and in the U.S.
He also serves on the board of Regalix, a digital innovation and marketing company. Gaurav has a bachelor's degree in Technology (with Honors) from the Indian Institute of Technology (IIT), a degree in Business from FMS, Delhi, and an MBA from the Wharton Business School at the University of Pennsylvania, where he graduated as a Palmer Scholar.
Prasad Sabbineni
Co-CEO, MetricStream
Prasad Sabbineni is a dynamic and visionary technology executive with an exemplary track record of delivering strategic and innovative technology solutions for global financial institutions. An industry subject matter expert in the risk, finance, and treasury areas, Prasad creates trust based, collaborative partnerships with business partners, senior management, and employees, to consistently deliver large and complex commitments, on time and within budget.
Prasad Sabbineni most recently served as the Chief Technology Officer and as Head of Products at MetricStream driving its SaaS journey and responsible for development of products and platform, architecture, technology infrastructure and cloud automation.
Sabbineni joined MetricStream after a career spanning 25+ years in Wall Street financial services industry. Prior to joining MetricStream, Prasad was a senior technology executive at Citigroup for 13 years. He oversaw technology for enterprise functions of Risk Management, Compliance Risk, Finance, Liquidity, HR, Data, Information Security, Internal Audit, Enterprise Supply Chain and Third-Party Management across the entire bank globally at Citi. Prasad also served as a member of the Citi's CIO Council representing the enterprise functions technology. Prior to Citi, Prasad headed up Enterprise Risk technology at Lehman and as a member of the Derivates group at Bear Stearns, built and delivered risk management solutions for the derivates trading desk. Earlier in his career, Prasad led technology for market risk, credit risk, prime services risk, portfolio risk margin, and operational risk functions at Lehman Brothers. Preceding Lehman, Prasad rolled out derivative trading systems globally and as a Risk Manager, he was also responsible for managing market risk of fixed income and equity derivatives at Bear Stearns.
Gunjan Sinha
Executive Chairman, MetricStream
Mr. Sinha is responsible for leading MetricStream's overall strategy and execution. He currently serves on the Board of Directors of several Silicon Valley companies, and was appointed in 2010 to the Board of the US-India Science and Technology Research Endowment Fund by the US State Department to promote entrepreneurship and innovation. Additionally, he is the Chairman of CFHI.org which brings transformative healthcare education to under-served communities. Over the course of his career, he has spent over 20 years in various entrepreneurial, board, and executive positions building innovative businesses. He was the Co-Founder and President of WhoWhere? Inc., a leading Internet directory services company that was acquired by Lycos in 1998, as well as eGain, an online customer service company which he built from inception to post NASDAQ IPO. He obtained his BS and MS degrees in Computer Science from the Indian Institute of Technology, New Delhi, and UC Santa Cruz, respectively. He also holds an MS in Industrial Engineering and Engineering Management from Stanford University. He has been featured as one of the 50 most successful immigrant entrepreneurs in the US by Silicon India.