MetricStream Cloud
---
MetricStream Cloud is the enterprise-ready way to get your integrated risk products and solutions up and running with optimal reliability, security, and scalability. MetricStream is leading the way in enabling companies to deploy integrated risk products in the cloud. Built on state-of-the-art virtualization and containerization technologies, MetricStream Cloud's multi-instance architecture provides a separate server environment to secure information and avoid any data co-mingling, ensuring that your dedicated instance remains focused on your business.
GET MORE DETAILS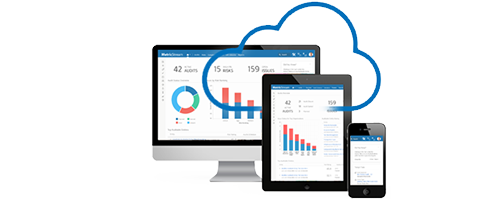 20%
reduction in overall cost.
Business Value Delivered
---
Quick deployment, high availability and scalability, advanced security and access controls. Close integration with devops technologies makes it easy to adapt to the ever-changing regulatory and business environments. Globally located data centers for customers to host data based on their business needs and regulatory requirements. 
Key Features
Secure Isolated Environments
---
MetricStream's multi-instance architecture gives you isolated cloud environments to secure your information and avoid any data co-mingling.
Easy to Deploy and Roll-out
---
Designed to be deployed in minutes, MetricStream Cloud offers high availability and scalability, as well as advanced security and access controls.
Multiple Cloud Options
---
MetricStream Cloud is available in three distinct cloud tiers tailored to your needs — Express, Standard, and Premium.
Designed for Integrated Risk
---
The entire infrastructure and technology stack is designed from the ground up for integrated risk management.
Customer Experience
https://www.youtube.com/embed/vSZejEvmpzk?rel=0&showinfo=0
Dermot McCarthy, Head of Crisis Management, Standard Chartered Bank speaks with Michael Rasmussen, Chief GRC Pundit, GRC 2020 Research on the banks' approach to the new regulatory environment and how technology can assist in its management.
Dermot McCarthy
Head of Crisis Management
Standard Chartered Bank
https://www.youtube.com/embed/JU86RUPOxjo?rel=0&autoplay=1
One of our biggest risks is responsible gaming risks. GRC technology can help us a lot in tracking this risk instantly, and taking measures to mitigate it.
Marisa Melliou
Group Audit Director
OPAP
https://www.youtube.com/embed/kkRy91Jh3AI?rel=0
The subject of GRC is very new, but all industries are discussing it. GRC will become one of the most important subjects in the next decade.
Caroline Agletiner
Compliance Officer
Societe Generale