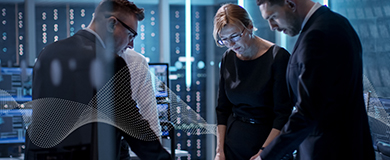 Innovation
At MetricStream, we're constantly challenged to explore, to push the boundaries of what's possible through technology, and to create world-class solutions that deliver sustained value to our customers and stakeholders. Each employee plays a crucial role in realizing MetricStream's aspiration to be the market leader in GRC.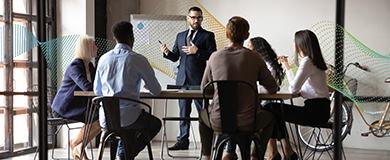 Teamwork
Underlying everything we do is a spirit of collaboration, rooted in the belief that only by harnessing the collective efforts of our entire organization can we succeed. We work hard to create an environment where people feel supported and recognized, as well as eager to contribute to each other's achievements.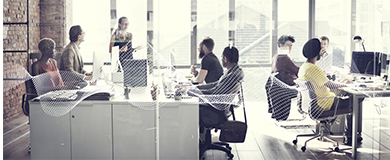 Opportunity
What does your future hold? To us, a role isn't just about staying within your boundaries but endless possibilities of contributing and exploring. We are passionate about enabling our people to create a unique career path across functions and regions.
SEE ALL JOBS
Employee Spotlights
Hobbies: Skydiving, Trekking, Foodie
Sujith Bhandary
Global Services
MetricStream
Hobbies: Golfer, Certified Diver, Pilot, Steak Connoisseur
Larry Bump
Cloud Operations
MetricStream
Hobbies: Track Field, Cyclist
Murteza Haidri
Partner Engineering
MetricStream
Hobbies: Pyrography, Tai Chi
Harry Nota
Sales
MetricStream
Life at MetricStream
It's all about passion. We passionately work to improve lives by helping organizations perform with integrity. This takes out-of-the-box thinking, hard work, agility and stepping up.

Leadership Talk
https://www.youtube.com/watch?v=qC1XZDq1wBE
Rockets didn't send us to the moon, hard work and innovation and engineering did...Our employees' domain expertise helps organizations thrive in a complex, volatile, and uncertain global environment.
MetricStream
Global Family
https://www.youtube.com/watch?v=tvyxmWebs_A
We really want our employees to feel that they have a voice in the company. That they control how the company is run.
Seema Iyer
CHRO
MetricStream
BLOG: 2020 –
A Year in Review
Without question, 2020 has been a year like no other.
READ MORE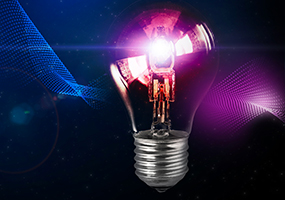 Webinar: 2021 GRC Trends and how MetricStream's latest Arno release can help you Thrive on Risk
Join us for this webinar featuring Michael Rasmussen, Chief GRC Pundit, GRC 20/20 Research as he shares his insights on the latest GRC trends and learn about the highlights of MetricStream's latest Arno release.
Apr 28, 2021 9.00 am PST
REGISTER NOW