MetricStream AppStudio
---
MetricStream AppStudio offers an integrated, web-based development environment comprised of multiple development and configuration tools, system utilities, and component libraries for product development, configuration, deployment, and maintenance. AppStudio provides the capability to accelerate configuration and management of integrated risk products to meet specific business requirements. This includes the ability to add and modify fields and configure forms, as well as to create and configure workflows, reports, dashboards, templates, and business rules, enabling ever-evolving integrated risk management.
GET MORE DETAILS Product Description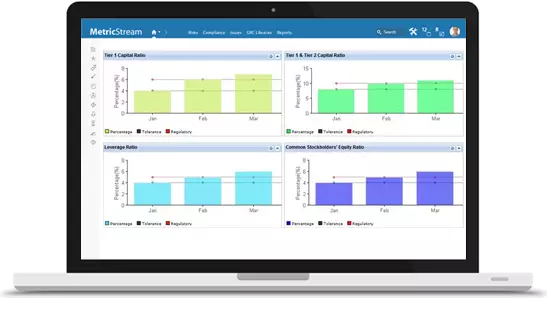 70%
reduction in time required for configuration.
Business Value Delivered
---
MetricStream AppStudio empowers organizations to stay ahead of the curve by adapting to external environmental and internal business changes rapidly, reducing the associated costs.
AppStudio helps in accelerating product configuration and innovation with building blocks, reusable libraries, and design components.
It also provides assurance that business-specific changes can be applied to integrated risk management products in an upgrade-safe manner.
Key Features
Development Studio
---
Personalize, configure, extend, and customize products and solutions using a simple graphical interface, to address evolving requirements.
Rapid Configuration
---
Adds fields and form elements like tabs and sections to standard forms as per business needs.
Workflow Configuration
---
Create blueprints and user-specific, comprehensive workflows and automation systems for business processes across the enterprise.
Report Designer
---
Create custom reports using data from across different functions and processes to achieve a comprehensive enterprise view of information.
AppStudio