CyberGRC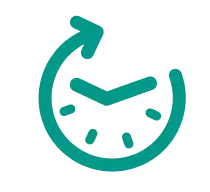 30%

reduction in controls, control tests
Source: Based on MetricStream customer responses and GRC Journey Business Value Calculator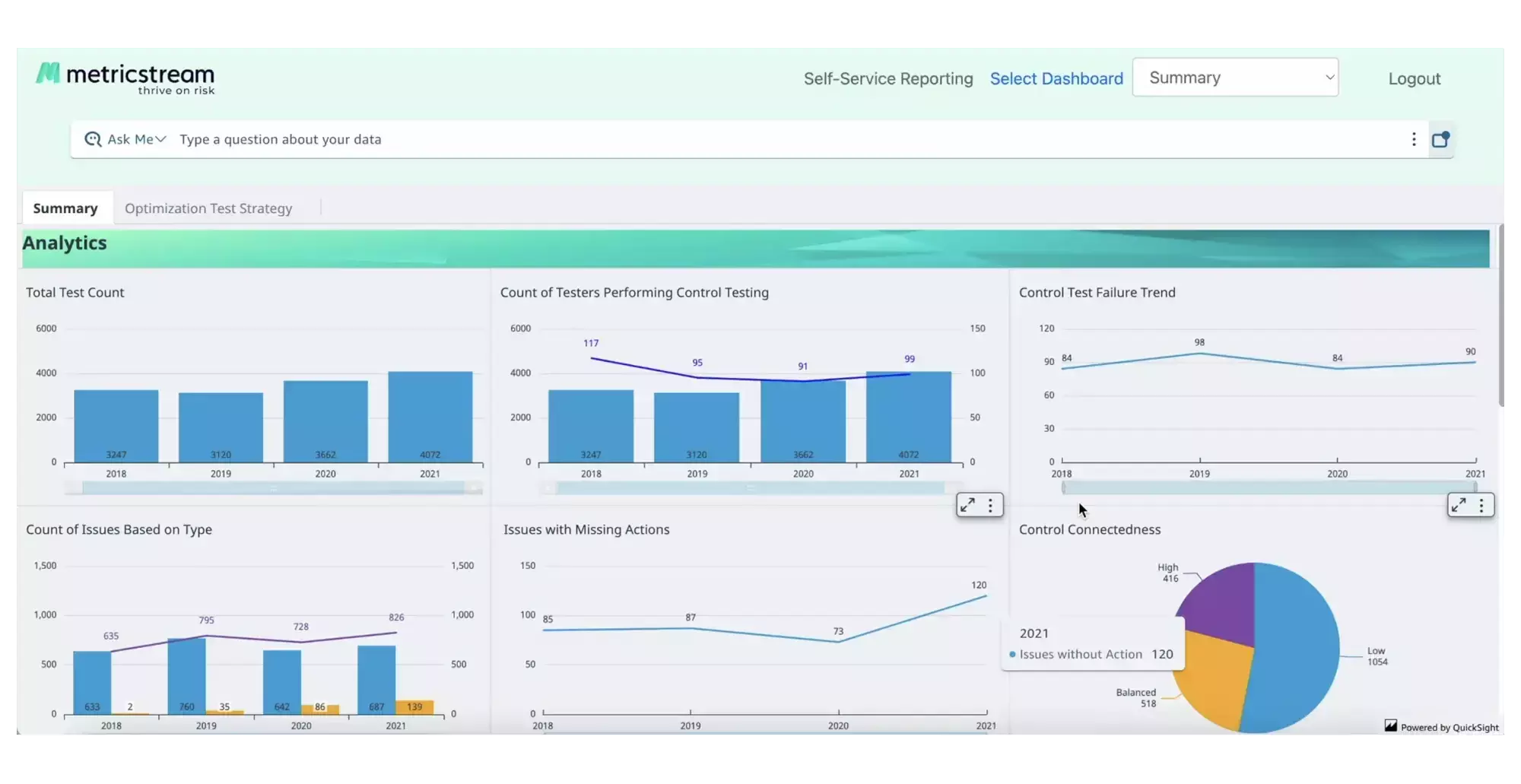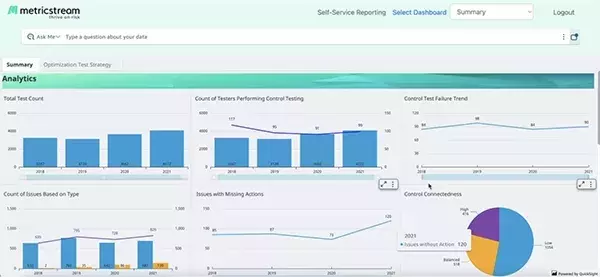 ---
Leverage Cognitive Insights for Strategic Decision-Making and Prioritization
MetricStream AiSPIRE is the industry's first AI-powered, knowledge-centric GRC. AiSPIRE will leverage large language models, GRC ontology-based knowledge graphs, and generative AI capabilities to unlock the full potential of an organization's existing GRC and transactional data. By providing cognitive insights across all aspects of enterprise GRC, AiSPIRE enables greater efficiency, as well as predictive and data-driven decision-making. AiSPIRE connects with multiple systems and data sources and creates cognitive insights from underlying GRC data to improve the performance of existing GRC programs. Unlike other GRC tools that rely on manually defined rules and workflows, AiSPIRE harnesses the power of a customer's data to train advanced machine learning models and AI. It then continuously senses risk, audit, and control deficiencies, duplicate risks and controls that can be removed, patterns of over-testing and under-testing of controls, and allows proactive planning and prioritization of risk assessments, control testing, issue, and action planning.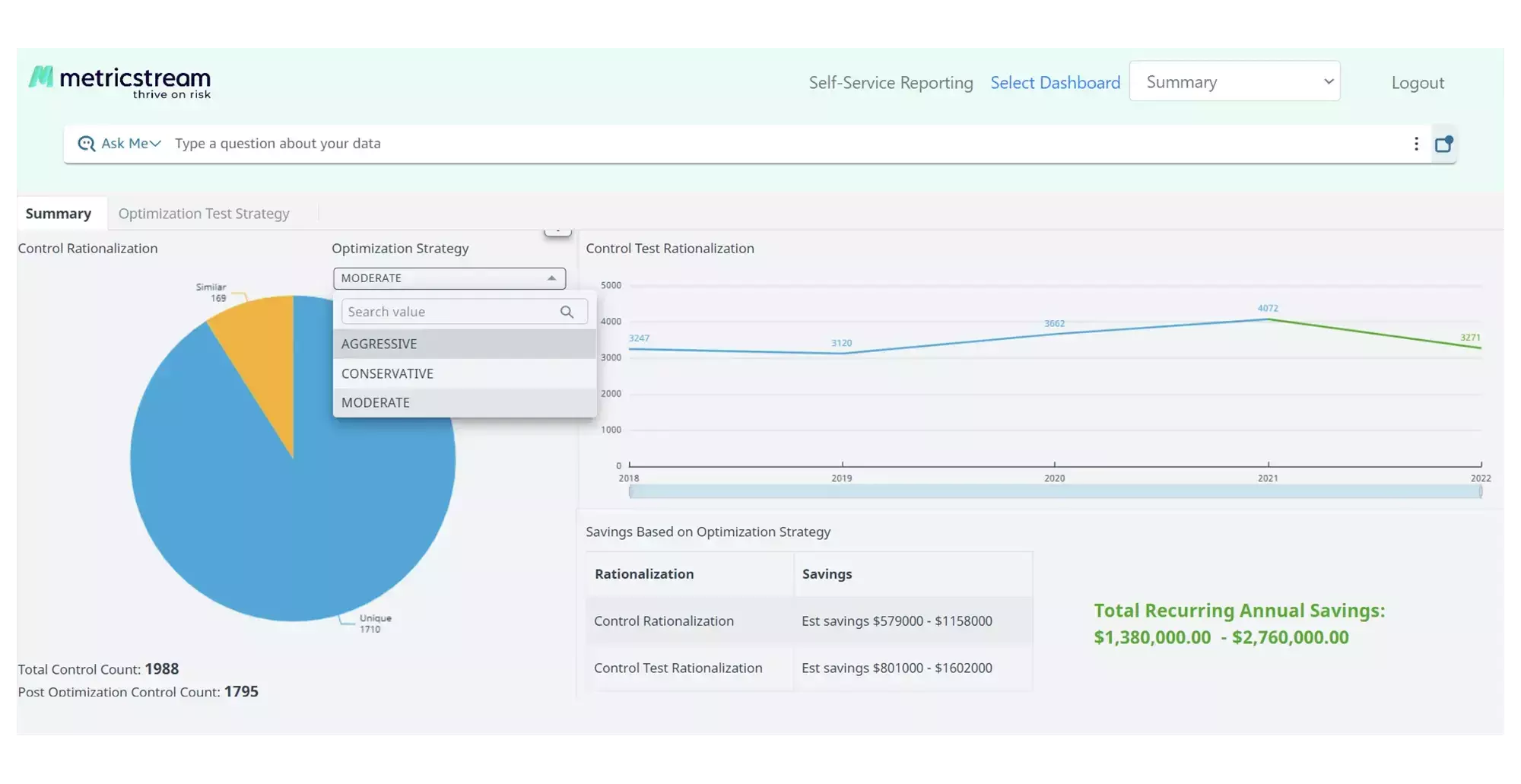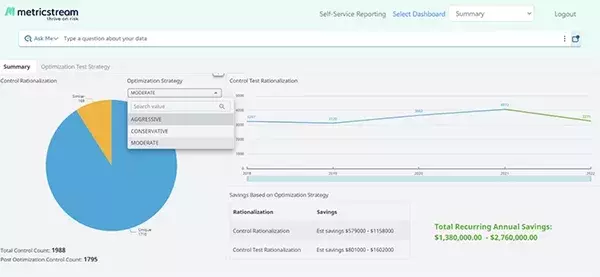 Intelligent Control Insights, Continuous Control Sensing, Control Test Prioritization
Leverage AI capabilities to quickly identify business units and processes with missing controls and less control coverage, control testing discrepancies, and a complete list of duplicates, similar, and orphan controls. Improve control test planning and identify and remediate patterns of over and under-testing of controls. Enhance the processes for scheduling control tests and conducting assessments based on clusters of issues, control test coverage, historical control test results, and organizational risk profile.
Improved Risk Management with Better Risk & Control Mapping, Assessments
Improve risk management with better visibility into risk and control relationships, emerging enterprise and operational risks, and related trends. Quickly identify areas where you can optimize the processes, identify missing controls, and minimize potential risks. Analyze signals from risk events, frontline observations, losses, etc. to ensure a comprehensive risk management approach with no blind spots. Gain recommendations for scoping of your risk assessment plans and risk treatment.
Proactive Issue and Remediation Management
Keep potential control violations and risks in check by leveraging pre-built analytics to quickly analyze and understand similar issues and control failures. Streamline the issue management process by identifying groups of issues, categorizing them to prioritize rectification, and identifying categories of issues that can be remediated with the same action plans. Review and accept automatically generated action plan recommendations for specific, group, or categories of issues, reducing or removing duplicate issues, and mapping risks and controls to issues and observations.
No More Reports – Get your Answers by Asking Questions
Generate insights on the fly by using a machine learning-based prompt intelligence that allows you to gather required information by asking simple questions. Easily perform detailed analysis, take actions, and generate visual charts on the go. Analyze complex GRC relationships and discrepancies with ease using powerful visualization tools and reports.
How AiSPIRE Benefits Your Business
Improve GRC program maturity with accurate data relationships, optimized processes, and reduced redundancies
Drive efficiency and reduce costs by removing duplicate controls, reducing tests, improving control test planning
Spot under-testing and over-testing of controls and automatically suggest tests
Keep potential control violations and risks in check by proactively managing emerging issues
BUSINESS VALUE CALCULATOR