Our Investors


Goldman Sachs
Goldman Sachs Group, Inc. is a leading global investment banking, securities and investment management firm that provides a wide range of financial services to a substantial and diversified client base that includes corporations, financial institutions, governments and high-net-worth individuals. The firm provides mergers and acquisitions advice, underwriting services, asset management, and prime brokerage to its clients. The firm also engages in market making and private equity deals, and is a primary dealer in the United States Treasury security market.
 


Sageview Capital
Sageview Capital LP is a private investment firm providing growth capital to small and mid-sized companies in the technology, business services, and financial services sectors. The firm's investments include Alfresco, Avalara, Demandbase, EverBank Financial, GoPro, MetricStream, Reflexis and United Capital, among others. Sageview was founded in 2006 and is led by Ned Gilhuly and Scott Stuart, former partners of Kohlberg Kravis Roberts & Co. (KKR) and Dean Nelson, former head of KKR Capstone. The firm has offices in Greenwich, Connecticut and Palo Alto, California.
 


Kaiser Permanente Ventures
Kaiser Permanente Ventures, the corporate venture capital arm of Kaiser Permanente, makes investments in medical devices, diagnostics, healthcare services, and information technology companies that advance the quality and affordability of healthcare. Since its inception in 1997, Kaiser Permanente Ventures has invested in more than 40 venture-capital backed companies at all stages of development, and contributed organizational expertise, time, and resources to the success of these companies.
 


EDBI
Investing since 1991, EDBI is a Singapore-based global investor in select high growth technology sectors ranging from Information & Communication Technology (ICT), Emerging Technology (ET), Healthcare (HC) and promising Singapore SMEs in strategic industries. As a value creating investor, EDBI assists companies achieve their ambitious goals by leveraging our broad network, resources and expertise. With our growth capital, EDBI supports companies seeking to expand in Asia and globally through Singapore.


Clearlake Capital Group, L.P.
Clearlake Capital Group, L.P. is a leading private investment firm founded in 2006. With a sector-focused approach, the firm seeks to partner with world-class management teams by providing patient, long-term capital to dynamic businesses that can benefit from Clearlake's operational improvement approach, O.P.S.® The firm's core target sectors are software and technology-enabled services; industrials and energy; and consumer. Clearlake has managed over $8 billion of institutional capital since inception and its senior investment principals have led or co-led over 100 investments.
 


Spruce Investment Advisors
Founded in 2001, Spruce Investment Advisors is a boutique investment advisory firm located in Stamford, Connecticut. Their team of asset allocation, research, investment and trading professionals brings extensive experience from an esteemed list of investment banks, hedge funds and private equity firms. Their hard-learned and specialized expertise gives them broad insight into the markets, managers, companies and strategies in which they invest.
 


Conway Mackenzie
Conway MacKenzie is a global management consulting and financial advisory firm with expertise in financial and operational restructurings, valuation and opinion services, transaction services, investment banking, case management, and litigation support services. Serving clients in both the private and public sectors, the firm focuses on delivering value in a changing landscape. Linking business plans to operating performance, financial results, and investor expectations, Conway MacKenzie helps ensure today's performance correlates to tomorrow's returns.
 
Blog: Understanding Cloud Security and GRC
Do you find Cloud Security daunting? Do you understand the different cloud relationships?
READ MORE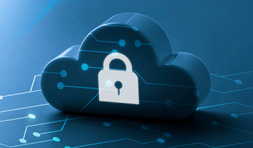 Webinar: Turn Risk Into a Competitive Advantage: Insights with Market Trends and Cutting-Edge GRC Innovations
Join this webinar to learn new innovations within the MetricStream Brazos release helps security and risk professionals succeed by providing vast features.
Aug 19, 2021 9.00 am PDT | 12:00 pm EDT
REGISTER NOW