Cyber and Third-Party Risk Management: Critical for Business Resilience
IT Risk & Cyber Risk
| 4 Min Read |16 March 22|by Sumith Sagar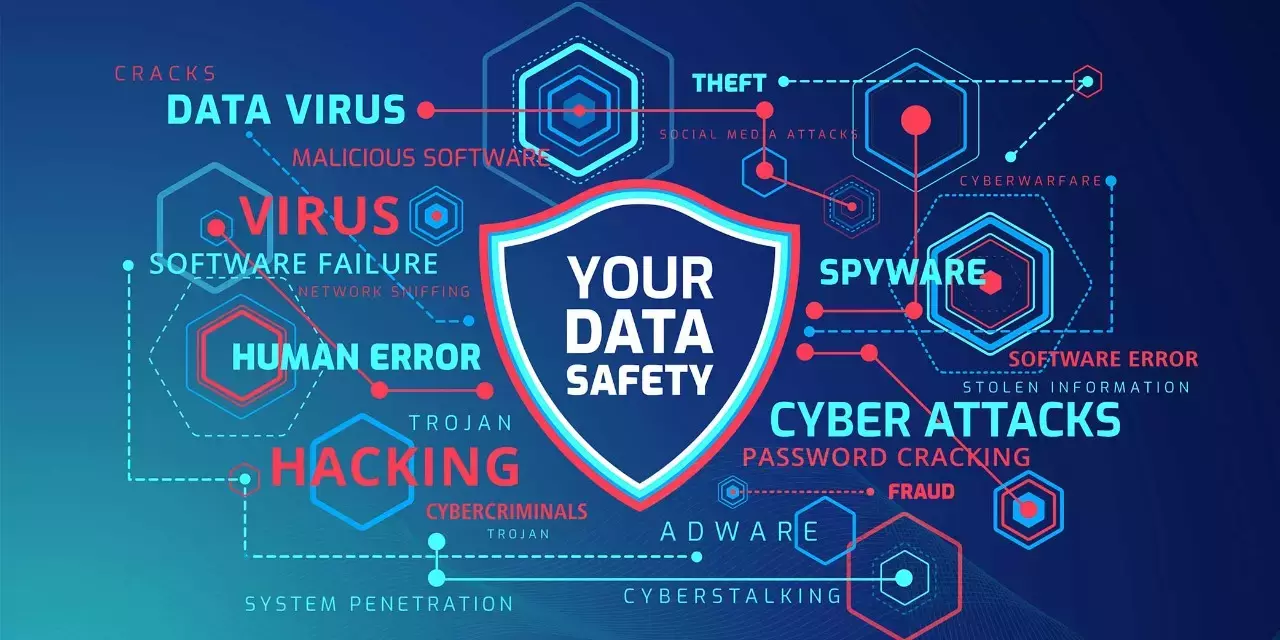 A few months ago, I received a call from a person who introduced themselves as a call center executive from an online grocery store that I regularly shop with. They requested me to unblock my account by clicking on a link that they had sent me claiming that it was blocked by mistake. And as an apology, they promised to load INR 1000 in my online wallet. To sound even more convincing, they furnished several particulars such as details about my last orders, order numbers, etc. But soon I realized that my number was part of a contact list that had been purchased on the dark net and that I was being targeted by cyber criminals.
It is not just about customer data anymore. The complex web is spread so wide that the aftermath of such an act is unimaginable.
Today, it's no longer 'if you get attacked' but 'when you get attacked'. Zero trust is not just important but an absolute necessity for businesses to stay ahead of the next attack vector. More importantly, cyber resilience is no more just implementing tools and being assured of safety. Businesses need to continuously monitor these controls in the form of tools, people, and processes to check if they are functioning optimally or not.
I recently had the opportunity to participate in a lively and insightful discussion on this very topic: Business Resilience with Cyber and Third-Party Risk Management.
Some of the discussion points included:
The expanding third-party risk landscape and the resulting challenges and threats
The adoption of emerging technologies as key enablers in building cyber resilience
The importance of businesses driving risk-aware business decisions
Watch the Webinar: Business Resilience with Cyber and Third-Party Risk Management
Here are the key highlights of our discussion.
Cybersecurity Risks from the Extended Enterprise are Bringing New Challenges
Along with the increased dependency on third parties and suppliers, due to the accelerated digitalization and the sudden shift to a remote working scenario, the risk of cyberattacks has also increased. More importantly, cyber risk, in today's complex world, extends beyond third and fourth parties. The SolarWInds breach, where 18000 of the organization's customers became vulnerable to hacks after installing the updates, is a clear example of the above.
Additionally, companies that are part of mergers and acquisitions also face or pose a great threat to a company's cybersecurity. In a recent survey by the FBI, the data revealed that at least 3 publicly traded companies in the US were attacked by ransomware when they were in the middle of a merger and acquisition deal.
As a result, CIOs and CISOs are facing several challenges including:
Strengthening data protection, especially with the nature of data sharing, it becomes imperative to strengthen the cybersecurity posture of the extended enterprise along with continuous monitoring of third-party and suppliers' cybersecurity-related risks
Ensuring vendor cybersecurity standards are being maintained, especially since 93% of CIOs and CSIOs are currently in the processes of digital transformation
Bridging the IT skill gap, since there is currently an acute resource and skill shortage being faced by IT security teams
Aligning culture with strategy, as an organization's employees can become their weakest link if they are not properly trained to handle day-to-day threats like phishing attacks
Preparing for emerging technologies and risks, especially as risks are becoming extremely interconnected in nature
Cyber Resilience Needs to be Built Leveraging the Right Tools and Technology
Fueled by the increase in digitalization, cyberattacks and data breaches, and remote working post-pandemic, building cyber resilience is now a top agenda for businesses around the globe. Organizations understand that just as risks are inevitable to businesses and strategies need to be formulated to manage and mitigate risks, so is the case with cyberattacks.
This has resulted in organizations investing in new tools and technologies that enable:
Cyber risk quantification, which makes it possible to quantify cyber risk in monetary terms that helps in not just preparing for such scenarios but also in prioritizing and optimizing cyber investments
Front line empowerment, which enables organizations to effectively implement zero-trust network security, as when it comes to cybersecurity, employees can either make or break a business, making proper training and easy-to-use reporting tools vital
Anomaly identification with AI/ML technologies that can reduce human intervention, identify anomalies easily, and utilize human brains for deeper analysis
An Integrated Risk Management Approach is Vital to Driving Risk-Aware Decisions
The key objective of risk assessments is not just to determine your total risk exposure but to use it to drive strategic business decisions. However, most organizations look at risk assessments as a box that needs to be ticked and stop at periodic risk assessments. But if done right, risk and control assessments done using both qualitative and quantitative methods can provide a lot of meaningful insights. For this, you will need more than a software solution that manages a huge data set.
Your organization will need:
Strong reporting and analytics capabilities to translate data sets into meaningful insights
Processes and technologies to transfer the risk ownership to the front line
Cyber risk quantification and advanced risk analytics such as scenario analysis, stress testing, and what-if analysis
Interested to learn more?
Watch the Webinar: Business Resilience with Cyber and Third-Party Risk Management
Thrive on Risk with MetricStream
At MetricStream, we empower organizations on their risk management journey--from managing risk to embracing risk to thriving on risk. MetricStream ConnectedGRC enables organizations to take an integrated approach to risk management. With a connected and collaborative approach, your organization is better able to identify, assess, manage, and mitigate strategic risks, operational and enterprise risks, IT and cyber risks, third-party risks, compliance risks, and environmental, social, and governance (ESG) risks.
You may also want to read:
Third-Party Risk: A Turbulent Outlook Survey Report 2022
Power What's Next by Measuring Cyber Security Risks: A Deep-dive Guide Into Cyber Risk Quantification
The Ripple of Effects of Log4J: How You Can Stay Prepared and Resilient
---
Comments
Related Articles
Subscribe for Latest Updates
Ready to get started?
Speak to our experts