CyberGRC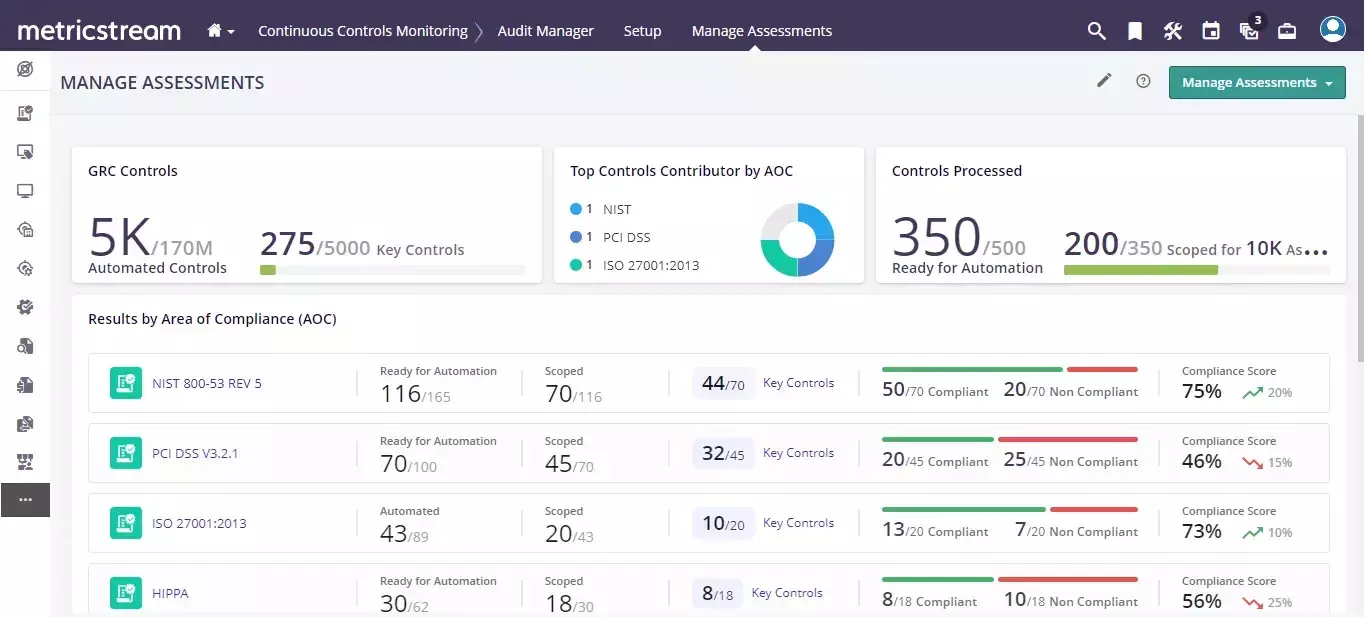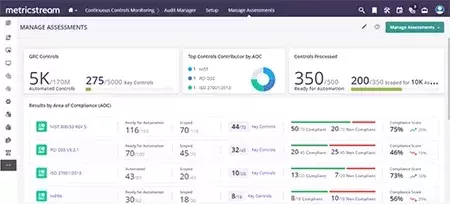 ---
Fast-Track IT Risk and Compliance Management Through Control Testing Automation
MetricStream CyberGRC now integrates with AWS Audit Manager to offer a first-of-a-kind solution that streamlines, simplifies, and consolidates IT compliance management. The MetricStream CyberGRC and AWS Audit Manager integration enables organizations to access, maintain, and report on all controls, test results, and evidence across cloud and on-premises, from a single MetricStream CyberGRC dashboard.
In a few simple steps, enterprise-wide GRC controls can be aligned with AWS Audit Manager's cloud controls for automatically retrieving control testing results and evidence against industry standards and frameworks, including PCI-DSS, SOC 2, HIPAA, NIST SP 800-53, NIST CSF, ISO 27001, and many others. With this integration, organizations will be able to easily demonstrate IT compliance across the entire IT infrastructure, gain timely and comprehensive visibility into cyber risk exposure, and reduce costly and error-prone manual processes.
How the MetricStream CyberGRC and AWS Audit Manager Integration Helps You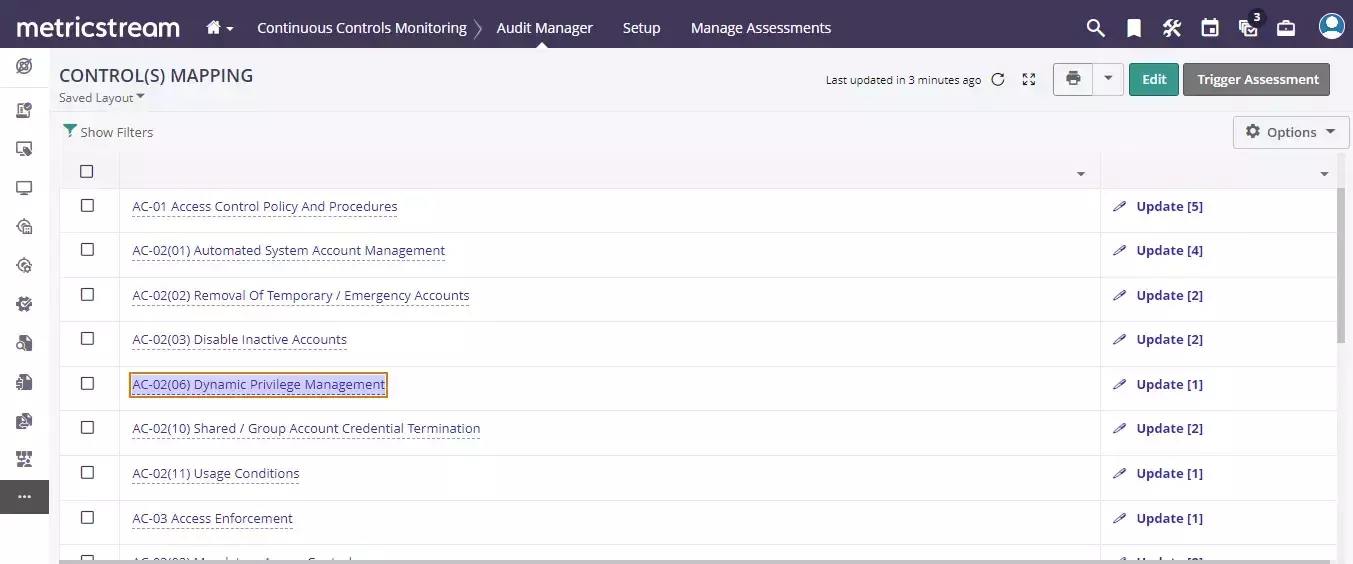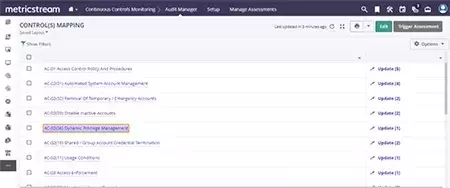 A Single Source of Truth
Get a single, consolidated repository and view of controls, test results, and evidence for all organizational controls, including controls across on-premises and multiple cloud-service infrastructures, all in one place. A true one-stop solution to view all internal controls and simplify and holistically determine the compliance and risk posture in real time.
Ease of Assessment
Simplify control testing through a centralized approach to scope and define assessments for manual and automated controls as well as multi-cloud (including AWS) and on-prem controls -- all from a single assessment creation pane in CyberGRC. Aggregate control test and assessment results from manual and automated testing ​on a single dashboard with easy access to evidence gathered on control pass/failure and improve remediation actions.
Deeper Insights with Comprehensive Results
Get actionable insights into controls status and assessments, including details such as the number of assessments, current status overall and at an individual control level, number of controls and accounts in scope, compliance status of controls, and the specific resources on which the controls were executed, among others.
Effortless Compliance Adherence and Reporting
Easily demonstrate compliance of all organizational controls with industry standards and frameworks. Based on the GRC controls that are executed, the area of compliance will be determined – whether it belongs to NIST 800-53, PCI-DSS, HIPAA, SOC 2, etc. Get auto-generated, insightful reports that capture control test results, which can be drilled down for deeper, granular insights.
How the MetricStream CyberGRC and AWS Audit Manager Integration Benefits Your Business
Accelerate decision-making by breaking down silos and consolidating access to all controls, test results, and evidence for all cloud environments and on-premises in one place
Save time and costs with automated control testing, evidence gathering, and reports
Improve IT and cyber risk and compliance posture with timely and comprehensive insights
Simplify firm-wide control testing and assessment processes with an integrated, easy-to-use solution 
BUSINESS VALUE CALCULATOR
Trusted by Leading Brands