Our Leadership Team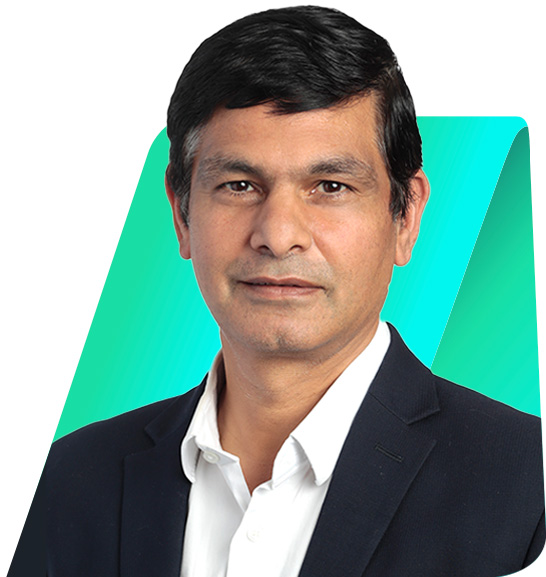 Gaurav Kapoor
Co-CEO,
Co-Founder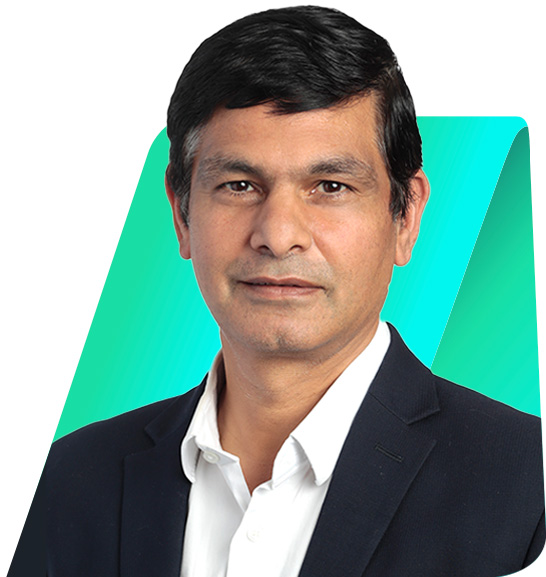 Gaurav Kapoor
Co-CEO,
Co-Founder
Gaurav Kapoor serves as the Co-CEO and Co-Founder, MetricStream Solutions & Services. Gaurav has been involved with the company since its inception and is responsible for strategy, marketing, solutions, and customer engagement. He also served as the CFO of MetricStream until 2010.
Previously, Gaurav held executive positions at OpenGrowth and ArcadiaOne. Prior, he spent several years in business, marketing and operations roles at Citibank in Asia and in the U.S.
He also serves on the board of Regalix, a digital innovation and marketing company. Gaurav has a bachelor's degree in Technology (with Honors) from the Indian Institute of Technology (IIT), a degree in Business from FMS, Delhi, and an MBA from the Wharton Business School at the University of Pennsylvania, where he graduated as a Palmer Scholar.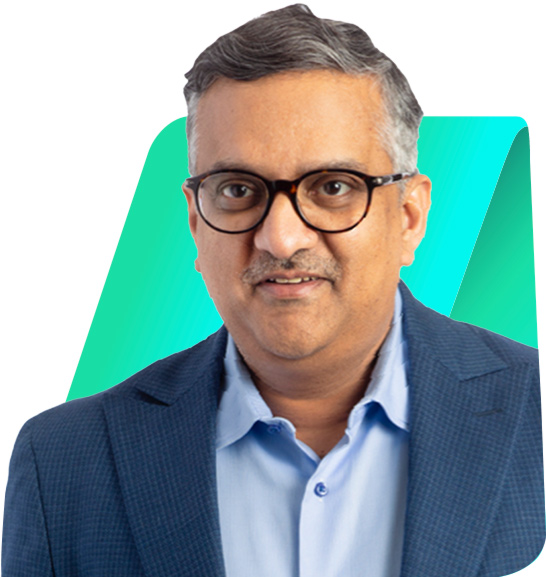 Prasad Sabbineni
Co-CEO,
Chief Technology Officer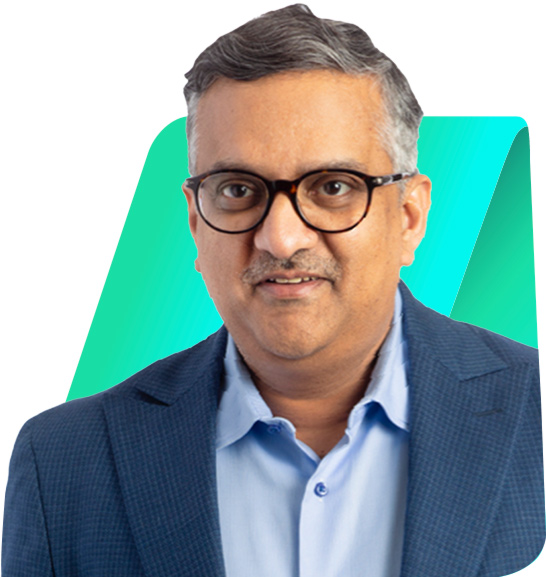 Prasad Sabbineni
Co-CEO,
Chief Technology Officer
Prasad Sabbineni serves as the Co-CEO and Chief Technology Officer at MetricStream. As the head of products and engineering, Prasad leads our product vision and execution of our market leading GRC products.
Prior to joining MetricStream, Prasad was a Managing Director at Citigroup. He oversaw technology for enterprise functions of Risk Management, Finance, HR, Data, Information Security, Compliance Risk, Internal Audit, Enterprise Supply Chain and Third-Party Management. He was the senior technology executive responsible for implementing regulatory initiatives, such as Basel, CCAR, CLAR, BCBS 239, Volcker, Recovery and Resolution Planning at Citigroup. Prior, Prasad led technology for Market Risk, Credit Risk, Prime Services Risk, Portfolio Risk Margin, and Operational Risk functions at Lehman Brothers. Preceding Lehman, Prasad rolled out derivative trading systems globally and as a Risk Manager, he was also responsible for managing market risk of fixed income and equity derivatives at Bear Stearns.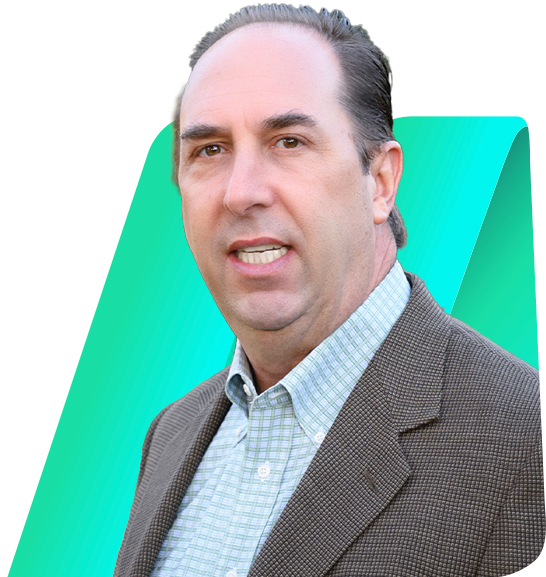 Mike Strambi
Chief Financial Officer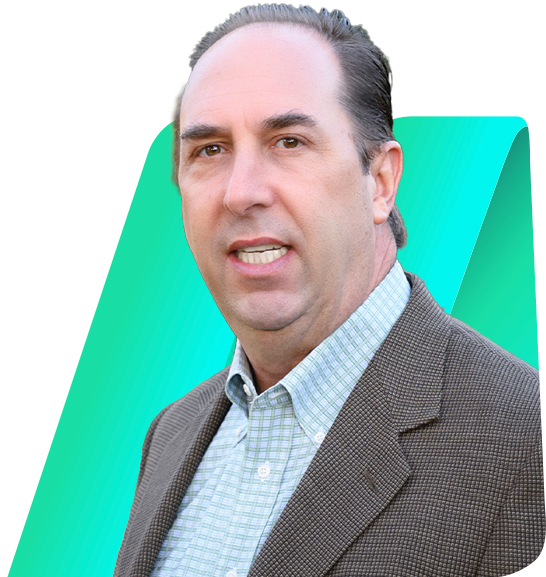 Mike Strambi
Chief Financial Officer
As Chief Financial Officer, Mike Strambi is responsible for worldwide finance operations at MetricStream.  Mike joins MetricStream with over 25 years of financial leadership experience in senior roles at both public and private companies.  Most recently, Mike held the role of Chief Financial Officer at Telenav, a publicly traded company in Santa Clara.  Previous senior finance roles at companies include Silver Spring Networks, Metacafe, MobiTV, Macromedia and Blue Martini Software.  Mike started his career in public accounting at Ernst & Young. 
Mike has an M.B.A. from the University of Southern California's Marshall School of Business and a B.S. in Accounting from California State University, Sacramento.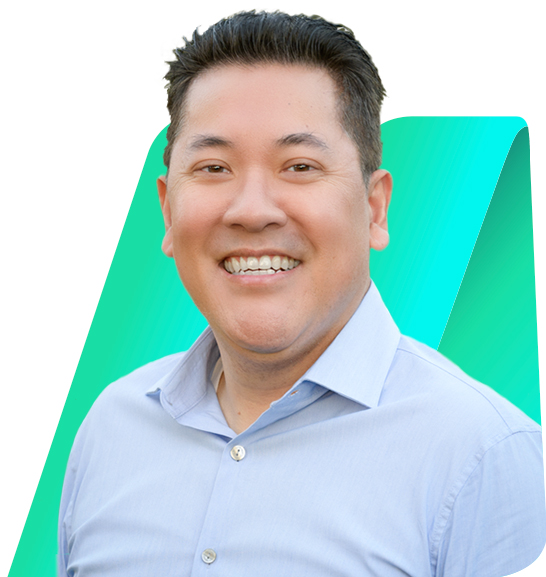 Thien Dinh
General Counsel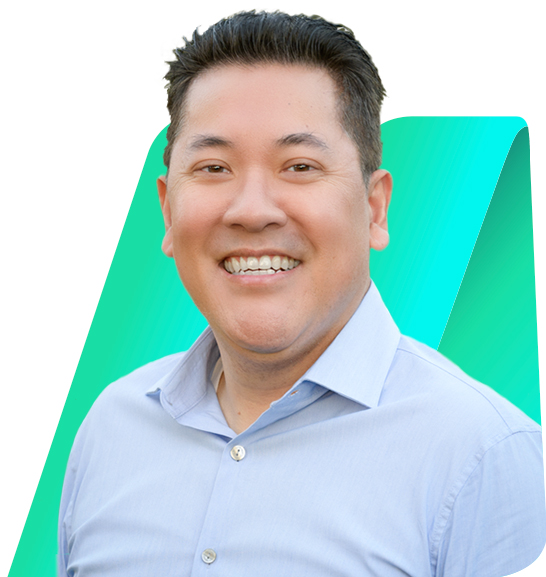 Thien Dinh
General Counsel
Thien Dinh serves as General Counsel at MetricStream. He brings to MetricStream more than 20 years of legal experience working for fast-growing technology and Fortune 500 companies.  Thien has extensive experience managing complex technology and commercial transactions, data privacy compliance, information security, litigation and dispute resolution, regulatory affairs and HR employment matters. 
Before joining MetricStream, Thien served as the VP of Legal for Risk Management Solutions (RMS), a SaaS company and global leader in risk management and catastrophe modeling solutions for the insurance industry.  At RMS, Thien helped scale the Legal department and the company to support accelerated growth from $50 million to over $300 million in annual revenues.  He also led the Information Security and Data Privacy teams, helping RMS achieve ISO27001 certification and implement a global GDPR compliance program. 
Prior to RMS, Thien worked as in-house counsel for Fortune 500 companies such as Ernst & Young, Accenture, Southern California Edison and technology start-up companies such as Cygent (a software company serving the telecommunications market).  Thien earned his Bachelor of Science degree in Business Administration from the University of California, Berkeley, and his law degree from the University of California, Hastings College of the Law. 
Salil Jain
Executive Vice President,
Operations
Salil Jain
Executive Vice President,
Operations
As Executive Vice President, Operations, Salil Jain is responsible for driving customer-focused engagement and growth. Salil comes to MetricStream with over 25 years of experience in sales strategy, planning, and implementation in companies such as DocuSign, SAP, i2 Technologies, and Booz Allen & Hamilton. 
Salil obtained his B Tech in Computer Science and Engineering from the Indian Institute of Technology, New Delhi, and holds an MBA in Information Systems and Marketing from the University of Texas.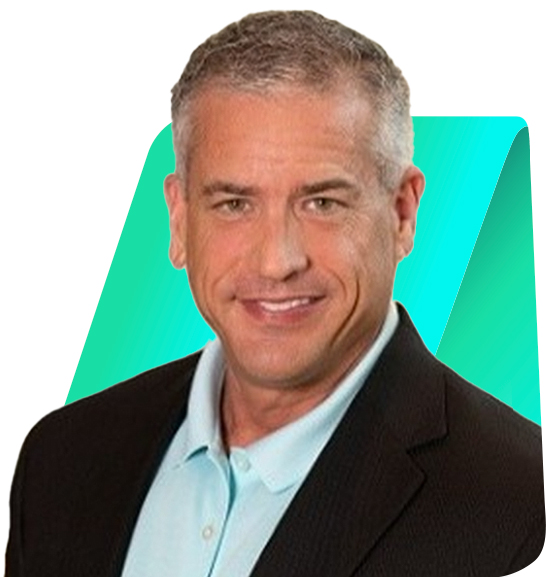 Brian Hoffmann
Senior Vice President,
Human Resources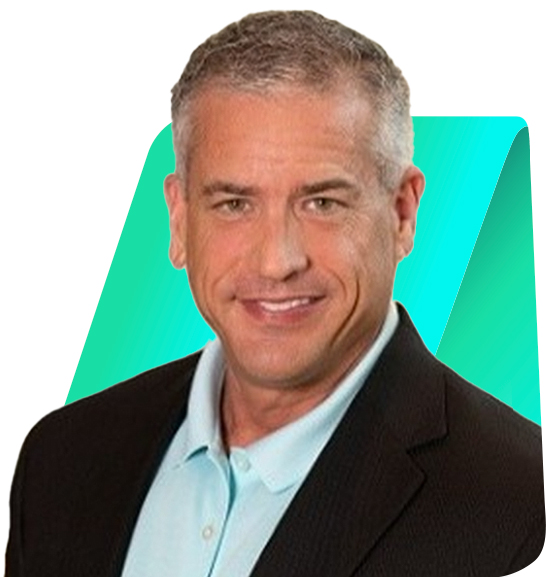 Brian Hoffmann
Senior Vice President,
Human Resources
Brian Hoffmann is the Senior Vice President, Human Resources, at MetricStream. As a senior global business executive and consultant, Hoffmann brings the strong combination of human resources expertise and operations acumen. He is a trusted advisor and transformation expert with an extensive background in organizational design and development, business transformation, management of change, HR integration (M&A), and executive talent acquisition & development. Throughout his career, he has thrived in complex, challenging situations, leading organizations to the next level of growth, efficiency and profitability.
Prior to this, Hoffmann held leadership roles at Hewlett Packard Enterprise (HPE), a multinational information technology company, culminating in Vice President of Human Resources – Server Global Business Units (GBUs). In prior HPE and Hewlett-Packard Company (HP) positions, Hoffmann managed and executed the HR strategic and operational initiatives for Services, PC, Server, Mobility, Sales, and Consulting organizations with hubs across the globe. He also led total rewards, labor, and employee relations for 105,000 employees in 15 countries. Earlier in his career, Hoffmann worked at Compaq Computer Corporation as Manager of Human Resources in Germany. Hoffmann also had HR leadership roles with TPS Holdings, Inc. (Edgen Murray), the parent company of Thomas Pipe & Steel, Inc., Bartow Steel, Inc., Radnor Alloys, Inc., and Entergy Corporation, a Fortune 500 company.
Hoffmann earned a Master of Business Administration degree from Tulane University's Freeman School of Business and a Bachelor of Arts degree from Southeastern Louisiana University.
Hoffmann and his wife, Melissa, have two daughters. In his free time, he enjoys tennis, pickleball, weightlifting/bodybuilding, nutrition and aquaponics.
Michael Johnson
Senior Vice President,
Worldwide Sales & Partnerships
Michael Johnson
Senior Vice President,
Worldwide Sales & Partnerships
Michael Johnson is the Senior Vice President, Worldwide Sales & Partnerships at MetricStream. He is a proven, marketing and sales executive who specializes in developing winning go-to-market strategies for enterprise customers and channel partners. Michael has a track record of building top performing teams that consistently exceeding expectations. Michael also serves as the leader of Global Partners and Alliances, responsible for expanding MetricStream's reach through the partner ecosystem, both for sales and services.
Previously, Michael served as a Divisional Vice President for the ITA Group. He focused on helping technology clients accelerate their growth through their channel partners.
While with Kony, Michael served as the Senior Vice President, Global Channels & Alliances. In this role, Michael designed and launched Kony's worldwide channel program. This included designing a program that enabled partners to drive repeatable sales in digital software.
Earlier in his career, Michael was the Vice President of WW Channels and OEM at Lexmark, responsible for driving growth through Lexmark's Partner community and OEM partners. Michael held a sales revenue responsibility of over $1 billion annually. Additionally, he led Lexmark's Channel business to 37% unit growth and 15% revenue growth in 2017.
During his tenure at Lexmark, Michel held a variety of leadership positions, including VP NA Channel, Sales Director, District Manager, and National Account Manager.
Michael earned his bachelor's degree in liberal arts from Villanova University and his master's degree in business from St. Joseph's University.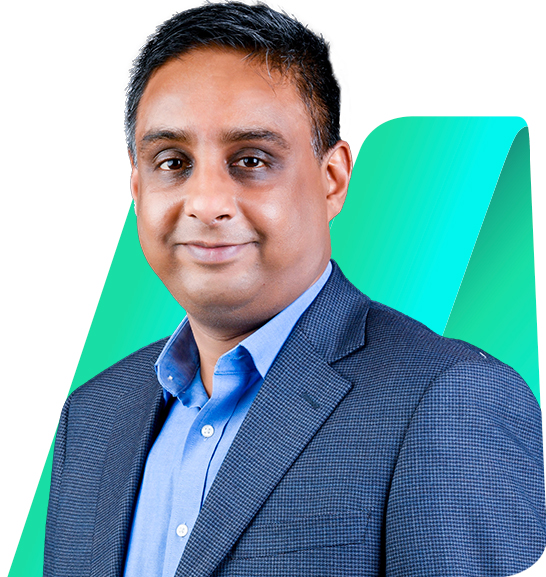 Rahul Maheshwari
Senior Vice President,
Customer Success and Services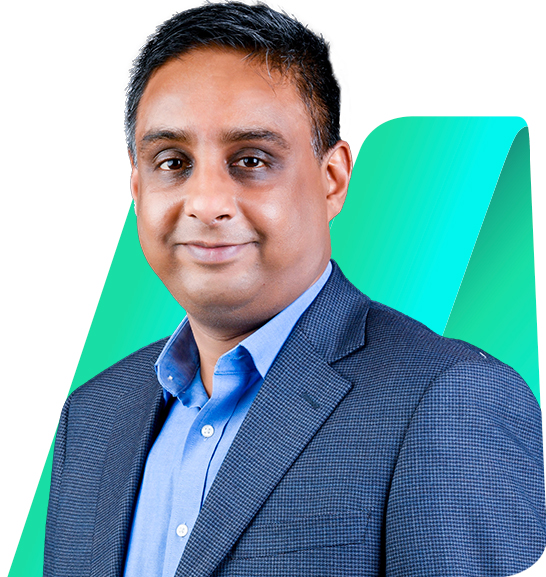 Rahul Maheshwari
Senior Vice President,
Customer Success and Services
Rahul Maheshwari is the Senior Vice President, for Customer Success and Services at MetricStream. Rahul is an experienced executive with over 25 years of industry experience and a proven track record in driving retention, delivery, sales, and growth. He holds extensive experience in both the Europe and APAC regions, with business and technology expertise gained through delivering client value across multiple industries and customers of all sizes.
At MetricStream, Rahul is in charge of leading the entire European market throughout its lifecycle – which includes adoption, expansion, renewal, and advocacy. In this role, he has demonstrated success in selling to C-level executives, generating profitable revenue, building high-performance teams, managing clients during critical situations, delivering technical and managed services globally, creating global business strategies, launching new offerings, and executing global marketing campaigns.
For a previous two-year stint at MetricStream, Rahul served as the Vice President of GRC Solutions. In this capacity, he was responsible for leading sales, alliance, and delivery organizations for Australia, Asia Pacific, India, Middle East, and Africa. Additionally, Rahul established marquee customers and partners in those regions to establish and grow MetricStream's footprint. He frequently provided his leadership to an international team of senior practitioners to achieve outstanding growth and brand presence in his assigned regions. One of the highlights of his time in this position was signing one of the largest deals in the history of the business.
In his earlier years at MetricStream, Rahul took on multiple roles, starting as Product Manager and quickly moving onto the Senior Director of Customer Innovation and Solution. This latter position was held by Rahul for over 10 years, where he carved out a lead role in sales, alliance, and delivery for organizations in the APAC and MEA regions. These years were crucial for MetricStream, as it saw them expand their customers, partners, and overall footprint across the globe.
Before joining MetricStream, Rahul worked as a Senior Product Manager at BrainBang. The first several years of Rahul's professional career saw him work as a software engineer, for companies including Tata Consultancy Services, ISAWS- Sacramento, and the Virginia Department of Social.
Rahul earned his bachelor's degree in Electric Engineering from the Delhi College of Engineering. He also is a Certified GRC Professional, earning it through the Open Compliance & Ethics Group.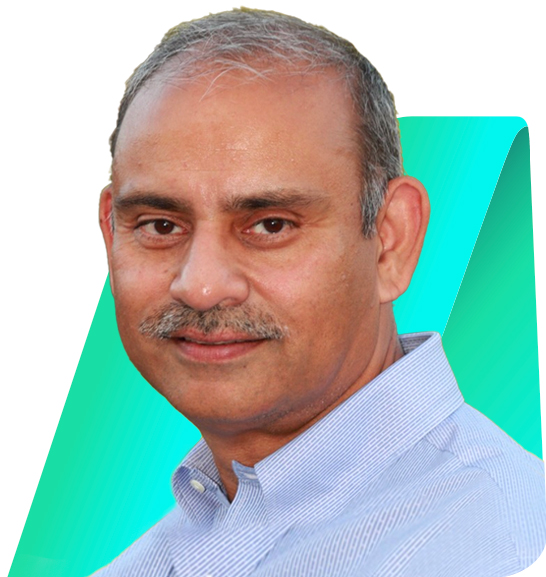 Joy Bhowmick
Senior Vice President,
Product Development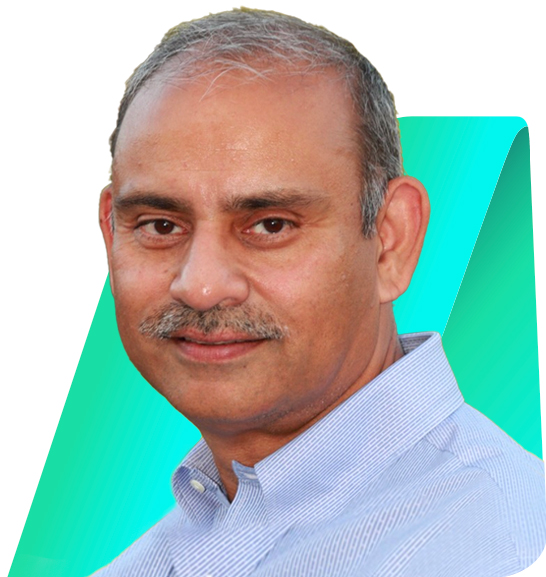 Joy Bhowmick
Senior Vice President,
Product Development
Joy Bhowmick is Senior Vice President, Product Development at MetricStream, and has 20+ years of experience in leading institutional, retail, and commercial banking technology initiatives. He has delivered many solutions in Risk Management, Finance, Compliance, Cyber Security and Audit. He is known for his expertise in determining strategic financial direction, leveraging business and technical acumen to generate solutions for complex issues.
He specializes in championing strategic initiatives to deliver effective results, participating in critical decision-making processes while working proactively with cross-functional teams to drive competitive advantage. His mission is to stay committed to cultivating exceptional stakeholder relationships, meeting their needs and expectations at every step. His ability to provide exceptional service, resources, and methods to meet ever-changing objectives and ensure compliance with all regulatory requirements is what makes him the best at what he does.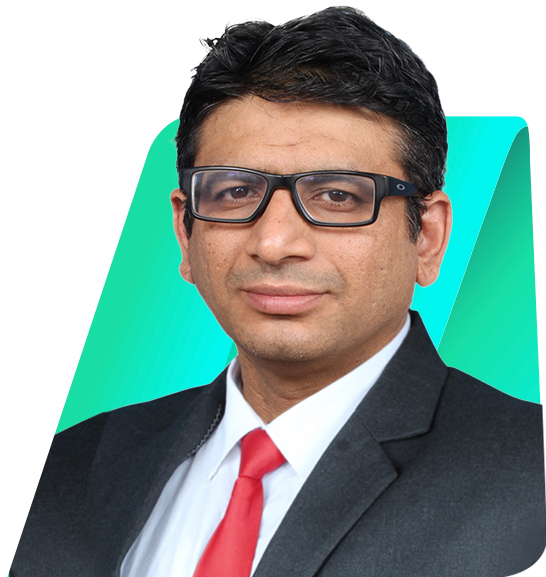 Raghuram Srinivas
Senior Vice President,
Product Management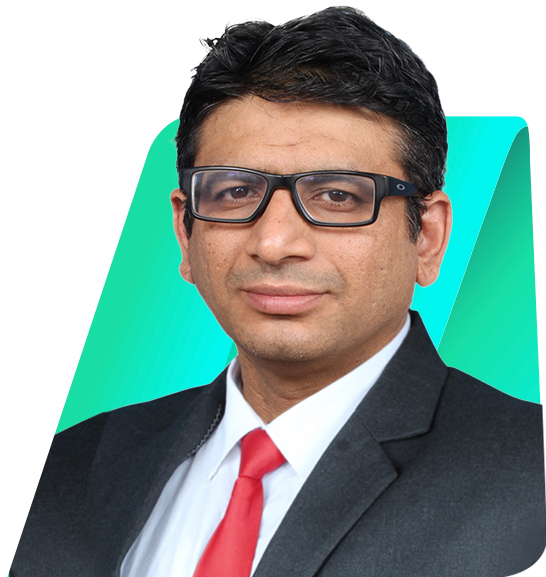 Raghuram Srinivas
Senior Vice President,
Product Management
Raghuram Srinivas is the Senior Vice President, Product Management at MetricStream. In his role, Raghuram is responsible for the product vision and roadmap across the Business, Cyber and ESGRC product lines along with the automation and augmentation capabilities powered by MetricStream intelligence. Raghuram is an accomplished software executive with more than 22 years of progressive leadership experience, successfully creating software products and delivering advanced technology solutions. Raghuram has a mix of academic and industry experience working across Research, Product Development, Consulting and Sales functions for reputed organizations.
Prior to MetricStream, Raghuram was at JPM Chase, where he was leading the corporate technology machine learning practice focused on North America Anti Money Laundering and Audit lines of business. In his role, Raghuram was responsible for product roadmaps, design, and delivery of portfolio of algorithms to introduce intelligent automation and augmentation to mitigate risk postures and improve operational process. Raghuram also worked at the Cognitive Computing Lab at KPMG, building state of the art intelligent Credit Risk Monitoring systems to drive efficiencies in audit engagements. Earlier in his career, Raghuram worked with the Watson Group at IBM, where he was responsible for building high performing ML teams and delivering value by identifying and inducing machine learning capabilities to positively impact the top and bottom lines for his customers.
Raghuram has earned his Masters and PhD from Southern Methodist University, Dallas. Raghuram has filed several patents and authored academic journals and continues to serve as an adjunct professor teaching graduate level courses at the Data Sciences program at Southern Methodist University.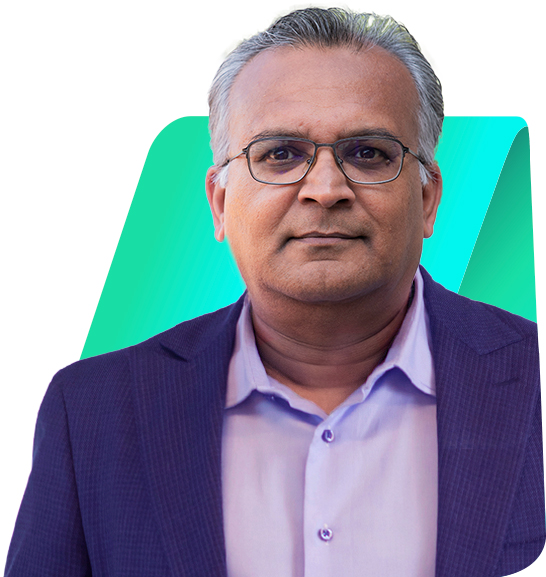 Vallinayagam Nallaperumal
Senior Vice President,
Cloud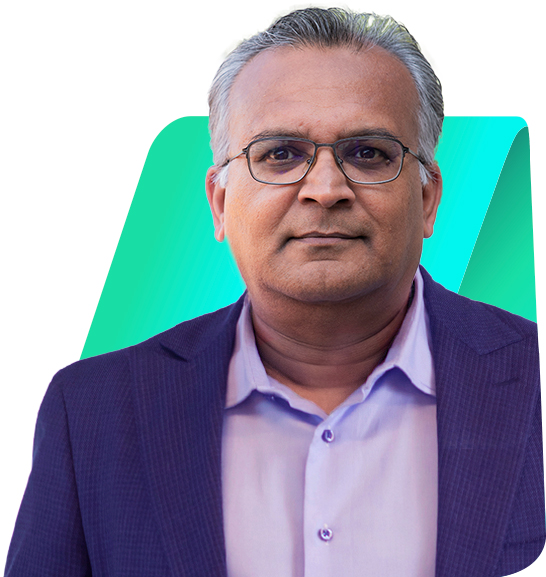 Vallinayagam Nallaperumal
Senior Vice President,
Cloud
Vallinayagam Nallaperumal is Senior Vice President, Cloud, at MetricStream. He has held various roles in his long association with MetricStream. In his 30+ years of industry experience he has led engineering teams in companies such as Yahoo, Ariba and various startups in the US and in India.
Vallinayagam Nallaperumal obtained his Master's degree in Computer Science from the University of Hyderabad and an Executive MBA from IIM Bangalore.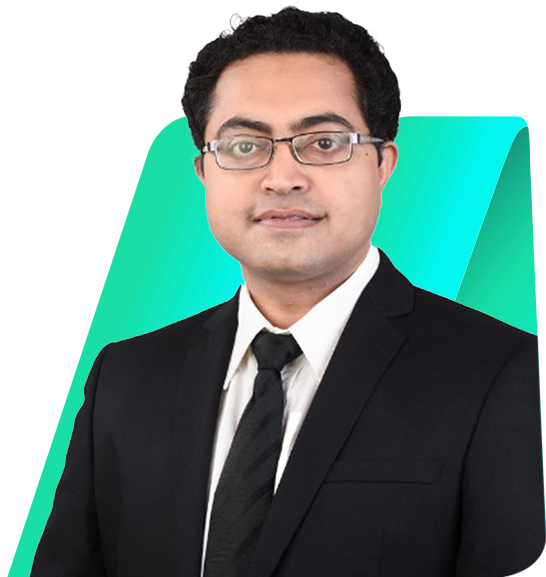 Manu Gopeendran
Senior Vice President,
Marketing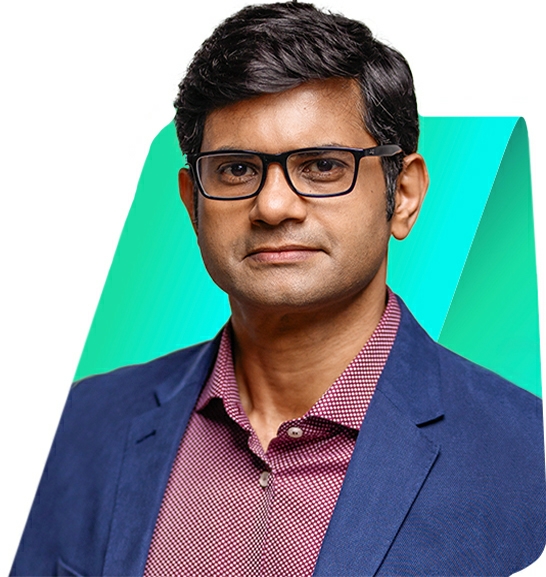 Shankar Bhaskaran
Managing Director, India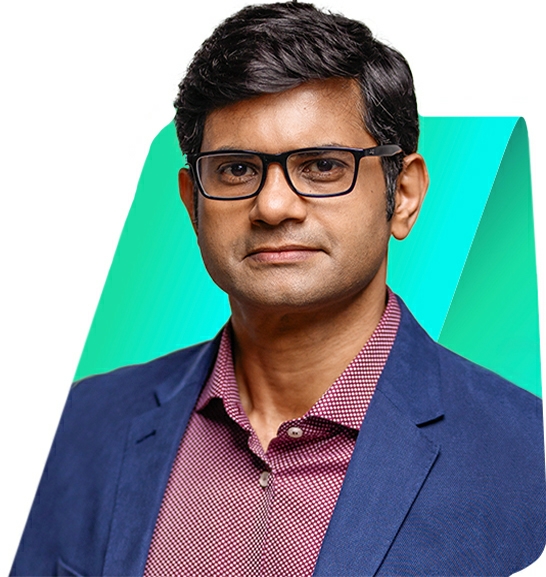 Shankar Bhaskaran
Managing Director, India
Shankar Bhaskaran is responsible for the day to day business operations and ensuring effective alignment and collaboration between key departments within MetricStream. Over the last 15 years at MetricStream, Shankar has leveraged the unique India-US business model for outsourced delivery to onsite locations, while setting up the sales and marketing infrastructure, customer advocacy, delivery management, as well as general administration teams to support scale and go-to market.
Shankar as the head of India field operations, is primarily focused on executing the strategy and operational plans aligned to the strategic vision of the company. He works very closely with department heads on cross-functional collaboration, and consensus building among cross-functional teams, to help influence decision making and faster go-to-market. His focus is on building productive and positive relationships at all levels and ensuring the organization is running effectively and efficiently to meet its goals and objective. Moreover, he ensures that teams are providing executive level reporting, including weekly, monthly, quarterly status reports to manage risks and issues, address new opportunities and improve team communication and collaboration.
Shankar has spent over 25 years in enterprise software and technology, media and new media, and has worked with large corporations such as Time & Fortune, Harvard Business Review, Bennet & Coleman, Living Media, Double-click network, and AltaVista among others, in key marketing, corporate, and brand communication roles. Shankar was also head of business solutions for the Asia Pacific markets with Vista Enterprise Solutions.
Board Members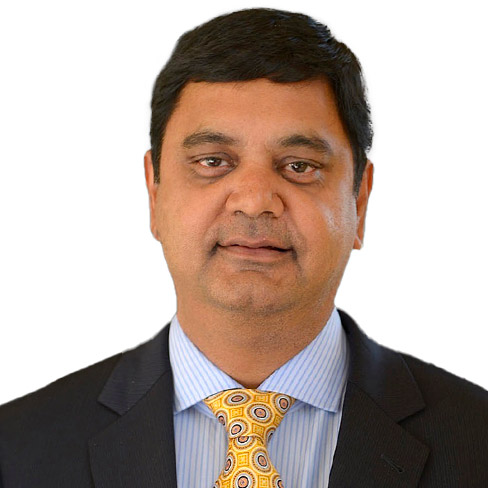 Gunjan Sinha
Co-Founder and Executive Chairman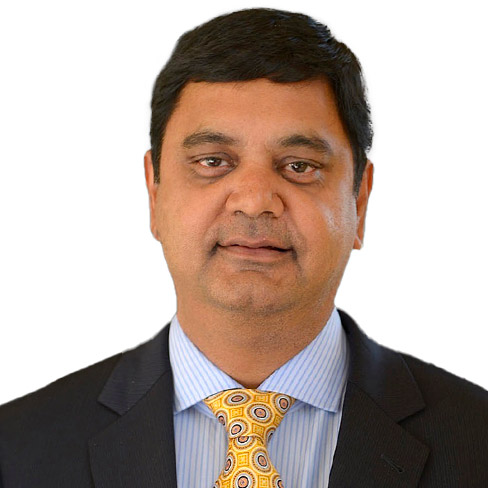 Gunjan Sinha
Co-Founder and Executive Chairman
Gunjan Sinha is a visionary, entrepreneur, and business leader. He currently serves as the founder and executive chairman of MetricStream. He is probably still best known as the founder of WhoWhere?- an internet search engine which he sold to Lycos in 1998. He is also the co-founder and board member of the customer engagement software company, eGain (NASDAQ: EGAN). Throughout his career, he has been an active investor and board member in numerous successful Silicon Valley start-ups and venture funds.
Gunjan is a strong believer in social entrepreneurship, having helped create Child Family Health International, a United Nations recognized public non-profit, to transform global health education. From 2010 to 2017, Gunjan became the founding board member of the US India Endowment Board - started by the US State Department along with the Office of Science and Technology at the White House – an endowment fund that supports innovation and commercialisation of science and technology for social good in the US and India.
Gunjan is passionate about social innovation, diversity, inclusiveness, and global risk management. He envisions a world that brings the power of socially conscious innovations to better disrupt its risks, and create opportunities for all.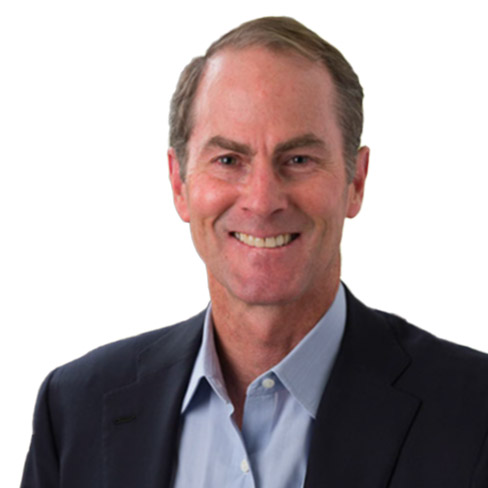 Edward A. Gilhuly
Sageview Capital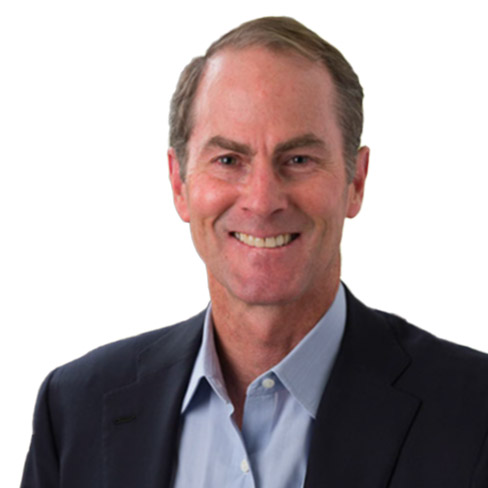 Edward A. Gilhuly
Sageview Capital
Edward Gilhuly is a founding partner of Sageview Capital, LP, an investment firm providing growth capital to small and mid-sized companies in the energy, financial and business services, and technology sectors. Sageview has over $1 billion under management.
Prior to founding Sageview Capital, Edward was at Kohlberg Kravis Roberts & Co (KKR) for 19 years. He joined KKR in 1986 in San Francisco, became a partner in 1995, and from 1998 until 2004. he lived in London where he established and oversaw all aspects of KKR's business in Europe. He also served on KKR's Investment Committee from its inception in 2000 until his departure in 2005.
Edward has an MBA (Arjay Miller Scholar) from the Graduate School of Business, Stanford University; worked in the mergers and acquisitions group of Merrill Lynch Capital Markets in New York; and graduated from Duke University with a B.A. (Magna Cum Laude) in History and Economics in 1982.
Edward has been on over 20 corporate boards, and is currently a member of the board of directors of Alfresco, Avalara, Envivio, Exaro III, and GoPro, as well as chairman of the board of the Duke Management Company, and a member of the board of trustees of Duke University.
David Campbell
Goldman Sachs
David Campbell
Goldman Sachs
David Campbell is a Managing Director of Goldman Sachs' Merchant Banking Division, investing in growth stage enterprise technology companies since 2004. He also serves on a number of technology company boards.
Previously, David held senior roles within Goldman's Technology Group, including global infrastructure architecture, and in 2002, he was elected Technology Fellow. David started his career developing industry and military technology, and in 1990, he moved to Japan to work in the Fujitsu super computer R&D division. In 1994, he joined Goldman Sachs in Japan, and relocated to New York in 1998.
David has a Bachelor's degree in Electrical Engineering and a BA from Queensland University, Australia.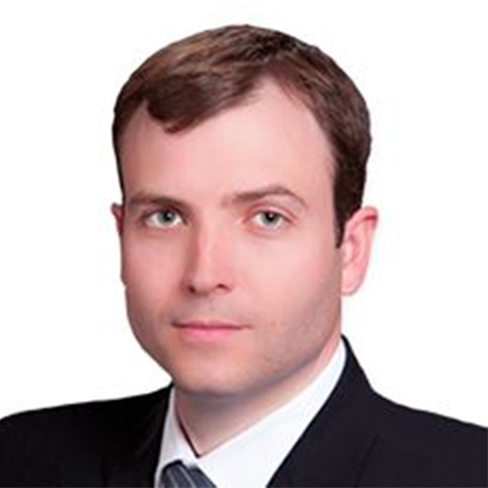 Kenneth T. Latz
CM Growth Capital Partners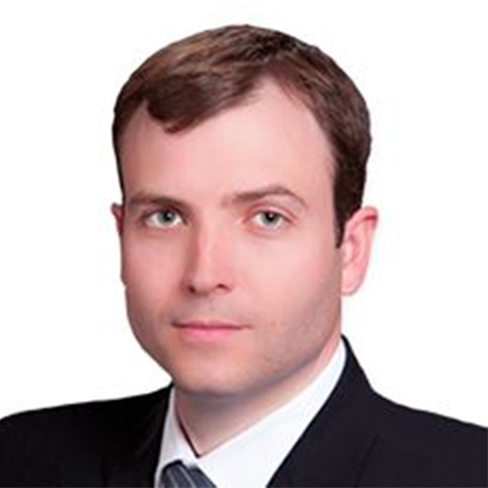 Kenneth T. Latz
CM Growth Capital Partners
Kenneth Latz is a Managing Director in Conway MacKenzie's restructuring practice, and leader of the firm's Institutional Investor Services group. Kenneth has over 16 years of experience in financial and operational restructuring, private equity, merger and acquisition advisory services and the management of performing and under-performing companies.
As a restructuring advisor, Kenneth has represented the interests of debtor and creditor constituencies in out-of-court restructurings and formal bankruptcy settings in a variety of industries, including automotive, manufacturing, retail, consumer products, healthcare, and distribution.
Kenneth has also served in various executive management roles for performing and under-performing companies including, Chief Executive Officer, Chief Financial Officer, Chief Restructuring Officer, Corporate Controller and Treasurer across a variety of industries and situations.
As leader of Conway MacKenzie's Institutional Investor Services Group , Kenneth oversees the deployment of the firm's strategy for the provision of portfolio management and other advisory services to help institutional investors preserve and maximize the value of alternative investments during circumstances of fund-level restructuring, distress, conflict or transition.
Kenneth is currently serving as Managing Director of a middle-market private equity fund following a for-cause removal of the former general partner by the fund's limited partners.
Kenneth is a Certified Public Accountant (inactive) and a Certified Turnaround Professional. He has received a Bachelor of Science degree in Accountancy from the University of Illinois at Urbana-Champaign, and holds memberships in the Turnaround Management Association, the Association for Corporate Growth, and the American Bankruptcy Institute.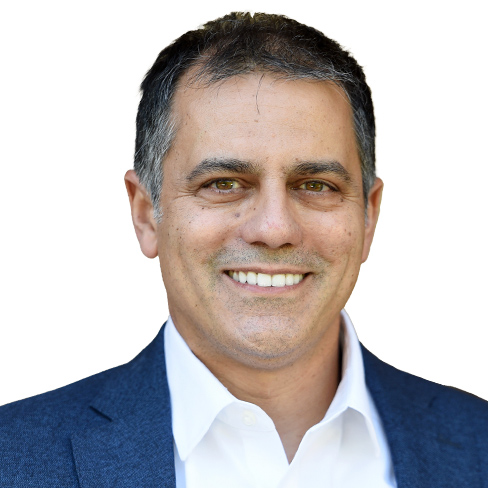 Fred Ebrahemi
Clearlake Capital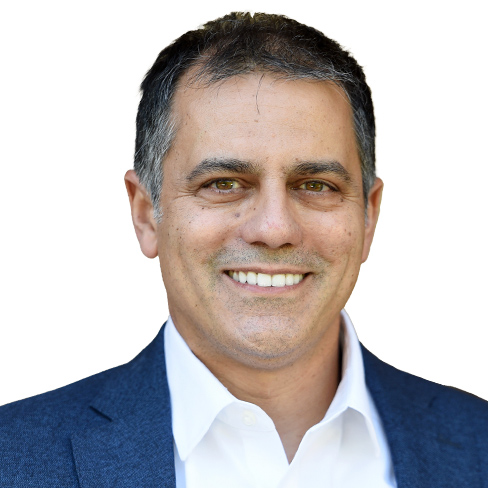 Fred Ebrahemi
Clearlake Capital

Fred Ebrahemi is a Partner, Chief Operating Officer & General Counsel at Clearlake Capital. Clearlake is an investment firm operating integrated businesses across private equity, credit, and other related strategies. With a sector-focused approach, the firm seeks to partner with experienced management teams by providing patient, long-term capital to dynamic businesses that can benefit from Clearlake's operational improvement approach, O.P.S.® The firm's core target sectors are technology, industrials, and consumer. Clearlake has over $55 billion assets under management, and its senior investment principals have led or co-led over 300 investments.
At Clearlake Mr. Ebrahemi is responsible for general oversight of Clearlake's operations and providing legal advice during the execution of private equity transactions and other investments, legal oversight of portfolio companies and the Firm. Before joining Clearlake, he was the Senior Vice President and Deputy General Counsel for Platinum Equity Advisors, President and General Counsel for NINJA Mobile and was previously a corporate associate at Morrison & Foerster and at Hughes Hubbard & Reed. Mr. Ebrahemi currently serves on the Board of Directors of Hi-Crush, Trinitas Capital Management and the National Association of Investment Companies. Mr. Ebrahemi graduated with a J.D./L.L.M. in International and Comparative Law from Duke University School of Law, and a B.A. in Political Science from the University of California, Santa Barbara. Mr. Ebrahemi is admitted to the bar in New York and California.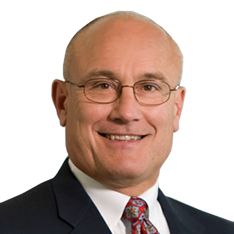 Randy Pond
Independent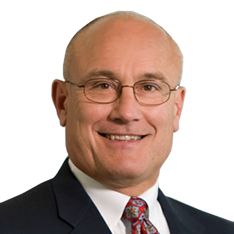 Randy Pond
Independent
Randy Pond oversees the function of corporate affairs and leads Cisco's global philanthropy efforts as Trustee and Secretary of Cisco's Foundation and Network Academies. Randy serves as executive sponsor for Cisco's Community Relations and Sustainability efforts, as well as a country sponsor for the company's work in South Africa. Randy has also been a March of Dimes volunteer since 2005, is a member of the California Chapter's South Bay Division Board, and is currently serving as board chair
Previously Randy was Executive Vice President of Operations, Processes, and Systems at Cisco, where he oversaw the functions of human resources, information technology, global business services, corporate affairs, supply chain operations, and legal services. Prior to that, as Vice President of Manufacturing, he oversaw all aspects of manufacturing operations, new product introduction, planning, procurement, production operations, distribution and logistics. He joined Cisco in 1993 as Director of Manufacturing Operations through the acquisition of Crescendo Communications.
Randy's key accomplishments at Cisco include establishing consistent business processes and operational metrics across the company, enabling double-digit productivity growth, redefining the manufacturing model, delivering Cisco's new business models into operation, and redesigning the employee value proposition.
Prior to joining Cisco, Pond was Vice President of Finance, Chief Financial Officer, and Vice President of Operations at Crescendo Communications. He has also held various finance and operations positions at Versatec, David Systems, Xerox Corporation, Schlumberger, and Arthur Andersen.
He also chairs the board of the Islamic Networks Group and serves as a board member for CARE USA and the American Leadership Forum (ALF). He holds a bachelor's degree in accounting and economics from Ball State University in Indiana, is an advisor for the Miller College of Business Board of Advisors, and a Trustee of the Ball State University Foundation.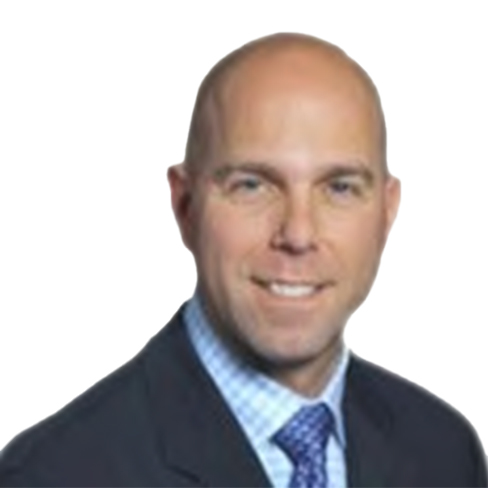 Alan Marcus
Independent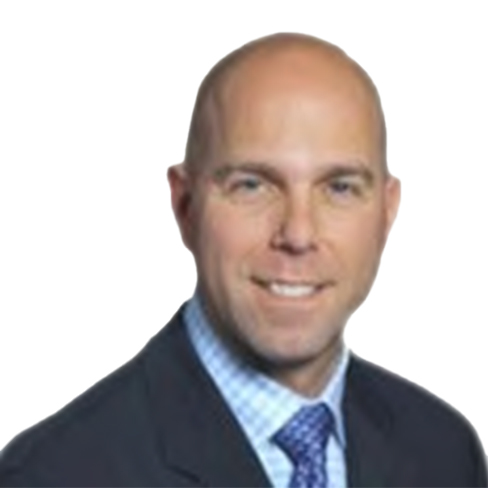 Alan Marcus
Independent
Alan Marcus is a global leader and a noted authority on digital technology, policy and governance mechanisms, Alan has participated as an expert in numerous fora, including Mobile World Congress, WITSA, UN's Internet Governance Forum, OECD, and ITU. He is co-author of "Beyond Cyber Security", a hands-on guide that includes the practical steps institutions can take to achieve digital resilience and protect against cyber-attacks while creating value from technology investments and innovation.
He most recently was Head of Technology, Media Digital, Service Industries at the World Economic Forum where he had global responsibility of shaping the agenda across the many activities of the Forum including the Annual Meeting in Davos.  Prior, he had senior management positions at Symbol Technologies and Cisco.
Our Investors


Goldman Sachs
Goldman Sachs Group, Inc. is a leading global investment banking, securities and investment management firm that provides a wide range of financial services to a substantial and diversified client base that includes corporations, financial institutions, governments and high-net-worth individuals. The firm provides mergers and acquisitions advice, underwriting services, asset management, and prime brokerage to its clients. The firm also engages in market making and private equity deals, and is a primary dealer in the United States Treasury security market.
 


Sageview Capital
Sageview Capital LP is a private investment firm providing growth capital to small and mid-sized companies in the technology, business services, and financial services sectors. The firm's investments include Alfresco, Avalara, Demandbase, EverBank Financial, GoPro, MetricStream, Reflexis and United Capital, among others. Sageview was founded in 2006 and is led by Ned Gilhuly and Scott Stuart, former partners of Kohlberg Kravis Roberts & Co. (KKR) and Dean Nelson, former head of KKR Capstone. The firm has offices in Greenwich, Connecticut and Palo Alto, California.
 


Kaiser Permanente Ventures
Kaiser Permanente Ventures, the corporate venture capital arm of Kaiser Permanente, makes investments in medical devices, diagnostics, healthcare services, and information technology companies that advance the quality and affordability of healthcare. Since its inception in 1997, Kaiser Permanente Ventures has invested in more than 40 venture-capital backed companies at all stages of development, and contributed organizational expertise, time, and resources to the success of these companies.
 


EDBI
Investing since 1991, EDBI is a Singapore-based global investor in select high growth technology sectors ranging from Information & Communication Technology (ICT), Emerging Technology (ET), Healthcare (HC) and promising Singapore SMEs in strategic industries. As a value creating investor, EDBI assists companies achieve their ambitious goals by leveraging our broad network, resources and expertise. With our growth capital, EDBI supports companies seeking to expand in Asia and globally through Singapore.


Clearlake Capital Group, L.P.
Clearlake Capital Group, L.P. is a leading private investment firm founded in 2006. With a sector-focused approach, the firm seeks to partner with world-class management teams by providing patient, long-term capital to dynamic businesses that can benefit from Clearlake's operational improvement approach, O.P.S.® The firm's core target sectors are software and technology-enabled services; industrials and energy; and consumer. Clearlake has managed over $8 billion of institutional capital since inception and its senior investment principals have led or co-led over 100 investments.
 


Spruce Investment Advisors
Founded in 2001, Spruce Investment Advisors is a boutique investment advisory firm located in Stamford, Connecticut. Their team of asset allocation, research, investment and trading professionals brings extensive experience from an esteemed list of investment banks, hedge funds and private equity firms. Their hard-learned and specialized expertise gives them broad insight into the markets, managers, companies and strategies in which they invest.
 


Conway Mackenzie
Conway MacKenzie is a global management consulting and financial advisory firm with expertise in financial and operational restructurings, valuation and opinion services, transaction services, investment banking, case management, and litigation support services. Serving clients in both the private and public sectors, the firm focuses on delivering value in a changing landscape. Linking business plans to operating performance, financial results, and investor expectations, Conway MacKenzie helps ensure today's performance correlates to tomorrow's returns.