OMG it's ESG
ESGRC
| 5 Min Read |11 May 22|by Suneel Sahi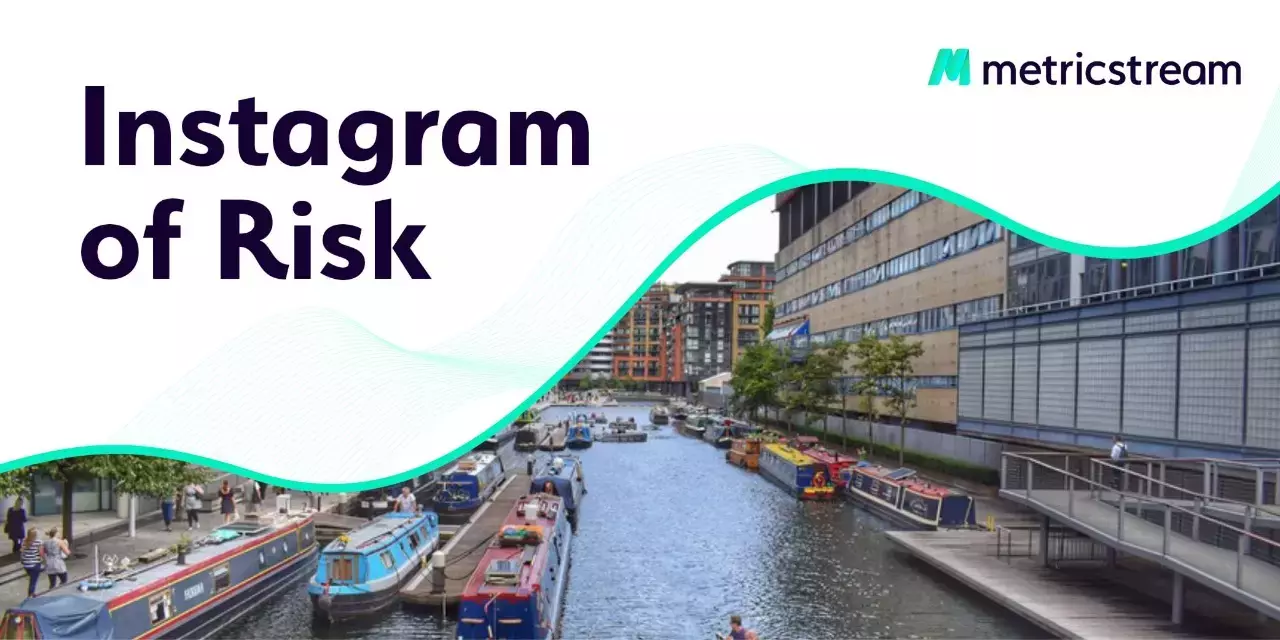 Riding Your Bike Twice a Day is Not the Same as Recycling

Floating Wind Farms are no Sinking Feeling
The MetricStream London office is set alongside a 22km canal that has barges and narrowboats quaintly floating across the waterways. The UK was the first country to develop a nationwide canal network and earlier this year it was announced that a new floating wind farm is set to become an eminent landmark in Welsh and English waters. Technology for floating wind farms has been around for decades. They provide renewable energy without releasing environmental pollutants or greenhouse gases and wind power is more powerful at sea than on land. This initiative has several environmental benefits with the energy from wind not emitting any carbon emissions.

It's not only governments that are doing their bit for the environment. Organizations are also taking charge to ensure a sustainable future for this and subsequent generations. Investors are searching for a convincing environmental, social, and governance (ESG) plan of action that helps pave the way to net-zero carbon emissions and a sustainable future. Furthermore, research shows that organizations with a purpose striving for ESG principles can significantly progress their innovation and employee retention rates.

The European Union's (EU) target to be climate-neutral by 2050 with net-zero greenhouse gas emissions is legally binding for member states, and with a raft of governing bodies, task forces, and regulations, let me see if I can unravel some of the acronyms and guidelines that the UK and EU are facing:

Making Sense of ESG

The Task Force on Climate-related Financial Disclosures (TCFD)
TCFD was launched in December 2015 by the Financial Stability Board (FSB) and on 6 April 2022, the UK became the first G20 country to make it mandatory for large companies to disclose information and to better price climate-related risk and opportunities. It will help investors understand their financial exposure to climate change. The largest UK-traded companies, as well as private companies with over 500 employees and over £500m in turnover, are subject to this.
European Banking Authority (EBA)
In 2022, the EBA published its final draft implementing technical standards on climate change and how it might affect other risks on the balance sheet. Shareholders should be able to assess banks' ESG-related risks and sustainable finance strategies. Reporting requirements will be applied to large institutions on an annual basis for the first year and semi-annually thereafter. Institutions will start disclosing this information from June 2022.
The European Central Bank (ECB)
The ECB has put an action plan in place to incorporate climate change considerations aligned with progress on the EU policies including sustainability disclosure and reporting. Climate change can pose a real risk to the financial system including systemic risk to the global markets.
The Sustainable Finance Disclosure Regulation (SFDR)
The SFDR was mandatory in Europe from March 2021 and was designed to help institutional asset owners and retail clients monitor the sustainability of investment funds by standardizing sustainability disclosures around climate-related risk and opportunities. SFDR applies to financial institutions within the EU and includes sectors they invest in and their portfolio companies.
Financial Conduct Authority (FCA)
The FCA is aware that many UK investment managers will need to comply with the SDFR.
The Climate Change Risk Assessment (CCRA)
CCRA has stipulated that every 5 years the UK government must prepare policies to reduce greenhouse gases and cope with changes in climate. There are three steps, 1: understand the current vulnerabilities, 2: understand the future vulnerabilities, and 3: prioritize the risks and opportunities over the next 5 years.
There are plenty more like the
International Panel of Climate Change (IPCC)
which is the intergovernmental body of the United Nations for accessing the science related to climate change.

Ok, I hope you are all still with me and I did not discuss America or Asia guidelines, after all this is a blog and not an eBook.

However, at MetricStream, we have published an eBook that discusses building an enterprise ESG program and how technology can help you optimize your ESG disclosure reporting. It's well worth a read.
Download eBook: Building an Enterprise ESG Program

ESG and GRC Convergence – Let's Hit our Targets Together

As you can see, there are a raft of regulations and guidelines, and companies are increasingly being held accountable for corporate practices that focus on climate sustainability. Funds that also invest in sustainability have to be made clearer to the customer.

You need to demonstrate a solid risk management practice to allow you to monitor, manage, and track your ESG metrics alongside a strategy that understands how you are going to reduce your carbon footprint.

There is a real convergence of governance, risk, and compliance (GRC) and ESG.

Streamline and Manage ESG Requirements with MetricStream

At MetricStream, we can help you manage your ESG frameworks and disclosures, so you can:
Optimize the process with automated and standardized ESG reporting
Define calculated logic and aggregated metrics which can be analyzed and presented via dashboards
Perform ESG self-assessment questionnaires and link this to a risk assessment library
Manage and link your third parties and vendors via a supplier portal
Automate your overall workflow and integrate data feeds from third-party ESG rating agencies

By simplifying compliance through an integrated approach, you will be able to improve visibility into ESG metrics and strengthen your awareness around third-party ESG risks. And pave the way to a rich ESG culture through seamless collaboration.
Every company can make a difference to the planet.
Interested in our ESGRC product? Write to me at ssahi@metricstream.com. You can also book a personalized demo to understand more about our product.
Stay up-to-date with trending discussions and insights in the risk community. Subscribe to the Instagram of Risk Blog Series authored by Suneel Sahi, VP, Product Marketing at MetricStream.
Check out Suneel's other 'Instagram of Risk' 'blogs:
Be Resilient, I Whispered to My Car
If You Think Compliance is Expensive, Then Try Non-Compliance
An Ounce of Prevention is Worth a Pound of Cure
Don't Aim To Be Perfect, Aim To Be Anti-Fragile
Enforcements Will Come in All Directions
---
Comments
Related Articles