To find out, we surveyed internal auditors from across industries and countries. The objective was to understand how prepared internal auditors are to help their organizations recover from the ongoing crisis, and model a holistic audit program that drives insight and action.
The key areas tackled in the survey were:
How COVID-19 has globally impacted internal audit professionals and their way of work.
The biggest internal audit challenges, ranging from skills shortages, to a changing risk landscape
Top tools, techniques, and technologies used by audit professionals to adapt to the new normal
The most important audit priorities and future areas of investment
KEY FINDINGS:
Enterprise, operational, and cybersecurity risks are top of mind for internal auditors
Nearly 70% of auditors have had to change their plans, and reprioritize audit activities during the pandemic
Over a third of auditors are experimenting with data analytics and visualization
Almost 40% of internal auditors are in the process of implementing, or have already implemented continuous monitoring and continuous auditing and are actively using them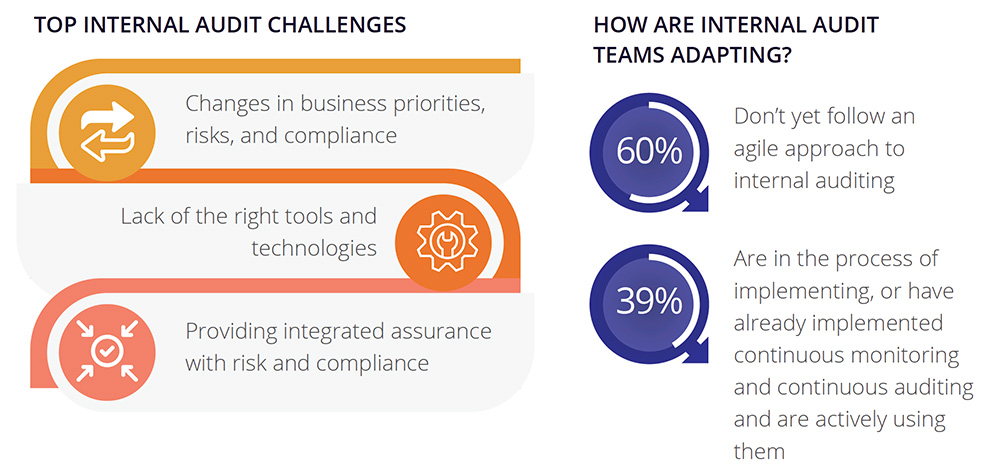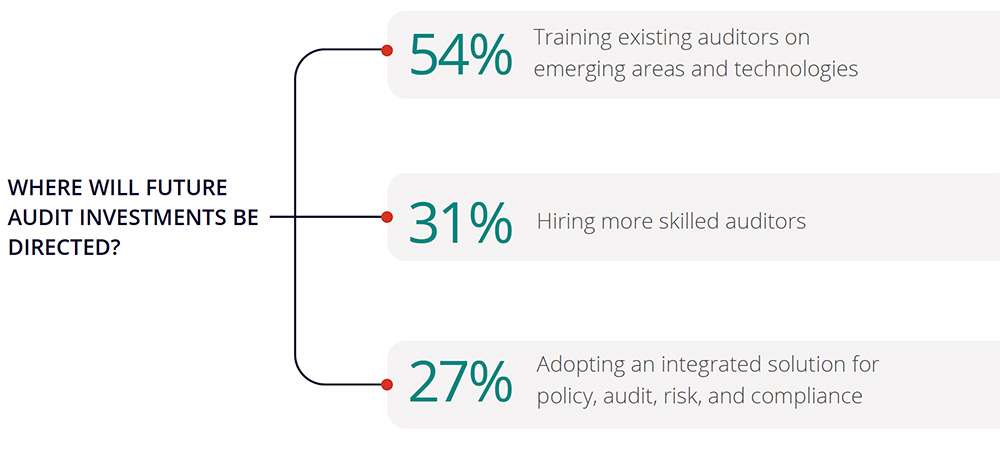 Impact of COVID-19 on Internal Auditing:
Nearly 70% of auditors have had to change their plans and reprioritize audit activities to address the new risks arising from the pandemic. Twelve percent either increased their audit scope or team capacity, while fifteen percent deployed new solutions to improve efficiency.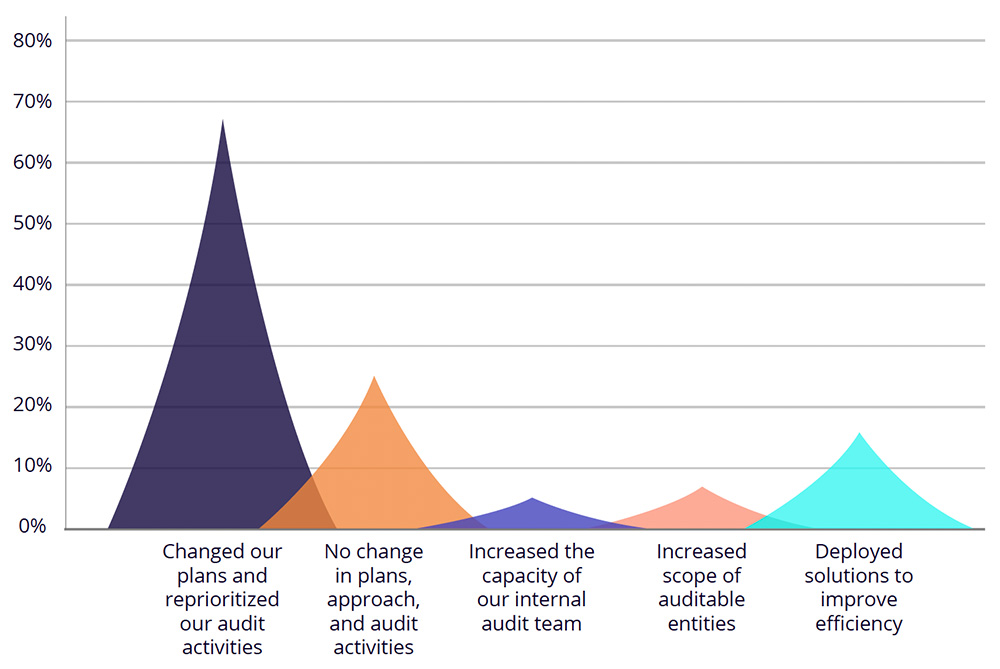 Audit Tools and Technologies
Internal auditors are leveraging technology in different ways. Most are using it to conduct field work, or to create audit plans. Others are applying it to enhance risk assessments, audit scheduling, issue documentation, follow-up, and reporting. Over a third have gone beyond the traditional applications of audit technology and are experimenting with data analytics and visualization. These innovative tools make remote auditing and continuous monitoring easier. They also improve decision-making by providing a wider perspective on risks, challenges, and uncertainties at multiple levels.