We empower organizations to transform risk into a strategic advantage
STRENGTHEN VISIBILITY INTO INTEGRATED RISKS

Aggregate risk information from across the enterprise to enhance visibility into the dependencies between risk, business objectives and mitigation strategies.

ENABLE FRONTLINE ENGAGEMENT

Gather risk intelligence from all stakeholders and promote a culture of risk awareness while providing real-time advice to accelerate decision making.

EXCEED BOARD'S AND REGULATOR'S EXPECTATIONS

Demonstrate an effective risk management program and present insights on top risks and their impact on business objectives and investments.

LEARN MORE

BUILD A RISK-RESILIENT ENTERPRISE

Accelerate growth by enabling a modern and integrated approach to risk management by enabling intelligence for better risk-aware decision making.
Customer Experience
https://www.youtube.com/embed/gTBVfMeqoHk?rel=0
We look at enterprise GRC, its not you know a technology but it is an enabler that allows us to move ahead.
Shelagh Larkin
Senior Director - eGRC Program
Canadian Imperial Bank of Commerrce
https://www.youtube.com/embed/kkRy91Jh3AI?rel=0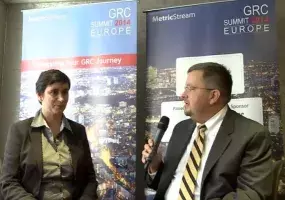 The subject of GRC is very new, but all industries are discussing it. GRC will become one of the most important subjects in the next decade.
Caroline Agletiner
Compliance Officer
Societe generale
https://www.youtube.com/embed/CZv08ifG3w8?rel=0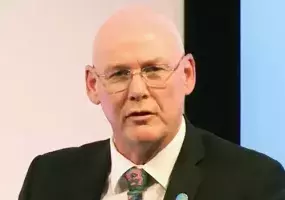 We are happy to say our compliance to incident reporting and tracking in the new software is now at 96%, previously in the first edition, it was 4%. Our  action tracking today is at 89% and previously it was I think 17%.
Mark Gibb
Senior Vice President Safety & Standards
dnata
https://www.youtube.com/embed/dHAJKkTXVtk?rel=0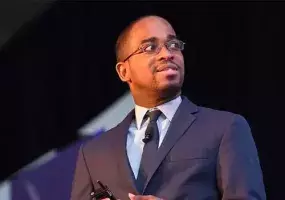 Before we had manual duplicated workflows but now it's automated and efficient. Before we had siloed GRC data- compliance has one set of data, risk has one, audit has one, BCP has one. Now it's a single GRC data repository with clear ownership of each data elements and strong data governance. Before risk was seen as the work of the risk function now risk is everyone's business.
Akhenaton Marcano
Assistant General Manager - Group Operational Risk and Controls
First Citizens Bank Trinidad and Tobago
https://www.youtube.com/embed/V3dY8FO1B5M?rel=0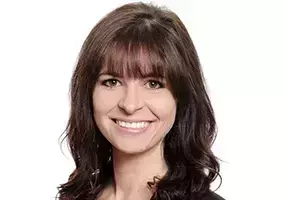 Our first line is no longer coming to us to fill requests on an ad hoc basis. We are not having to drop everything to pull reports out of MetricStream for them. They can go straight into the Tableau server, pull the report they need and they are good to go.
Shelby Stinson
Assistant Vice President, Risk Officer
Hancock Whitney Bank
https://www.youtube.com/embed/mGBEAEuowTk?rel=0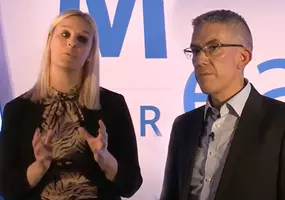 In terms of benefits of implementation, we've achieved everything we set out to. We have a single source of the truth. The GRC platform is seen by the CRO as the place where all of the risk and control data and loss event data in Nationwide is mastered. It is the central record, the only record that we use to report to the regulator.
SIMON CORY
Director
Nationwide Building Society
https://grc-summit.wistia.com/medias/t66pd1ahue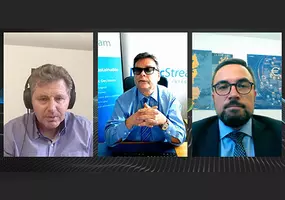 Another aspect is the qualitative and quantitative risk assessment increasing the visibility of risk and the end to end accountability of the risk owner in the first line of defense. The basis is to build up a trust partnership with the first line of defense, maturing skills and levels of the staff. The impact is to have a stronger risk culture because in risk mitigation it is important to be prepared.
Jean Goetzinger
Head of Risk Prevention and Compliance Department, CISO
Banque Centrale do Luxembourg
https://grc-summit.wistia.com/medias/91e96bydtu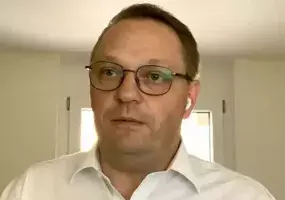 We have started to aggregate risk data across the various risk taxonomies and risk types i.e. if an individual of our company or a client is showing up in more than 1 risk silo, it probably warrants an in depth review. This is obviously a much more complex system but the first results we are seeing of this holistic monitoring are quite promising. We have completely revised the controls framework for our key risk areas such as AML, Know Your Customer.
Matthias Supper
Managing Director, Global Head Compliance
Bank Julius Baer & Co. Ltd.
https://grc-summit.wistia.com/medias/6jpvtqq8w1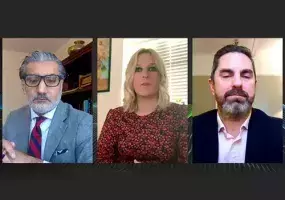 Using risk information during the time of the crisis is vital. So if anything the spotlight on MetricStream and the data within it and our ability to adapt that information has been huge. We are using the current environment as a lever to make sure we are keeping information up to date.

Head of Enterprise and Operational Risk
Nationwide Building Society
https://www.youtube.com/embed/QoS2gtYsVPs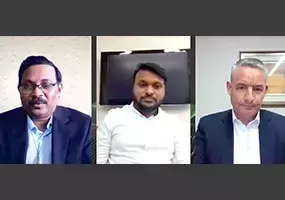 One of the highlights of our GRC implementation is the successful use of the survey module as a global first level assurance activity. In the last 6 months alone, we've completed close to 10,000 first line assurance verification. This is supporting our control testing and eventually helping us to demonstrate the effectiveness of our controls.
Amal Muralidharan
GRC Platform Owner
dnata
Measurable Outcomes
Enable a Consistent, Optimized, and Integrated Approach to Risk Management 
Reduce variabilities in key performance indicators caused by unforeseen events or disruptions.

Reduce the number of risk events and their impact in terms of monetary, reputational, and customer related losses.

Reduce the cost of capital by increasing market and board-level confidence in enterprise performance.

Improve shareholder perceptions of the enterprise brand.
Aggregate risk information from across the enterprise to enhance visibility into the dependencies between risk, business objectives and mitigation strategies.
Integrated Risk