Press Releases
Johasky to Drive Global Sales
Aggarwal Brings Extensive IT Management and Financial Services Experience to the Company
Survey Shows IT Risk Management Elevated to the Executive Level, However Most Organizations Still Use Spreadsheets to Manage Risk and Compliance
Michael Johnson joins the sales leadership team as head of Global Channel and Alliances as MetricStream; continues to expand routes to market
Aravind Varadharajan joins the sales leadership team in Singapore expanding MetricStream's presence in APAC as part of their growth strategy for the region.
Optimizes real-time, risk-aware decision-making to accelerate business performance
Jonathan Quayle heads the UK sales team to scale and accelerate MetricStream's leadership in the region.
M7 Integrated Risk Platform is optimized to leverage AWS, enabling agility, scalability and accelerated performance.
Chartis Research RiskTech100 Report Ranks Top 100 Vendors in Risk Technology – MetricStream Ranked 16th Overall, Wins in Audit and Governance, Risk and Compliance Categories
Powered by the latest M7 Integrated Risk Platform, to empower the Frontline to flag compliance risk, enabling organizations to protect brand reputation.
Partner with Us
Catalyze business value and growth by collaborating and co-innovating with MetricStream.
LEARN MORE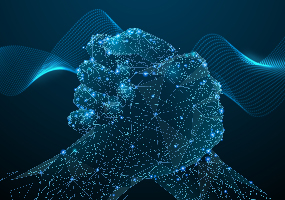 WEBINAR: Managing Interrelated Risks with Integrated Risk Management
Join this webinar to hear from experts on how Integrated Risk Management can provide a comprehensive understanding of existing and emerging risks and their inter-relationships.
REGISTER NOW