Defending the Digital Landscape with Effective Vulnerability Management
IT Risk & Cyber Risk
| 5 Min Read |11 January 23|by Anilkumar GK and Shampa Mani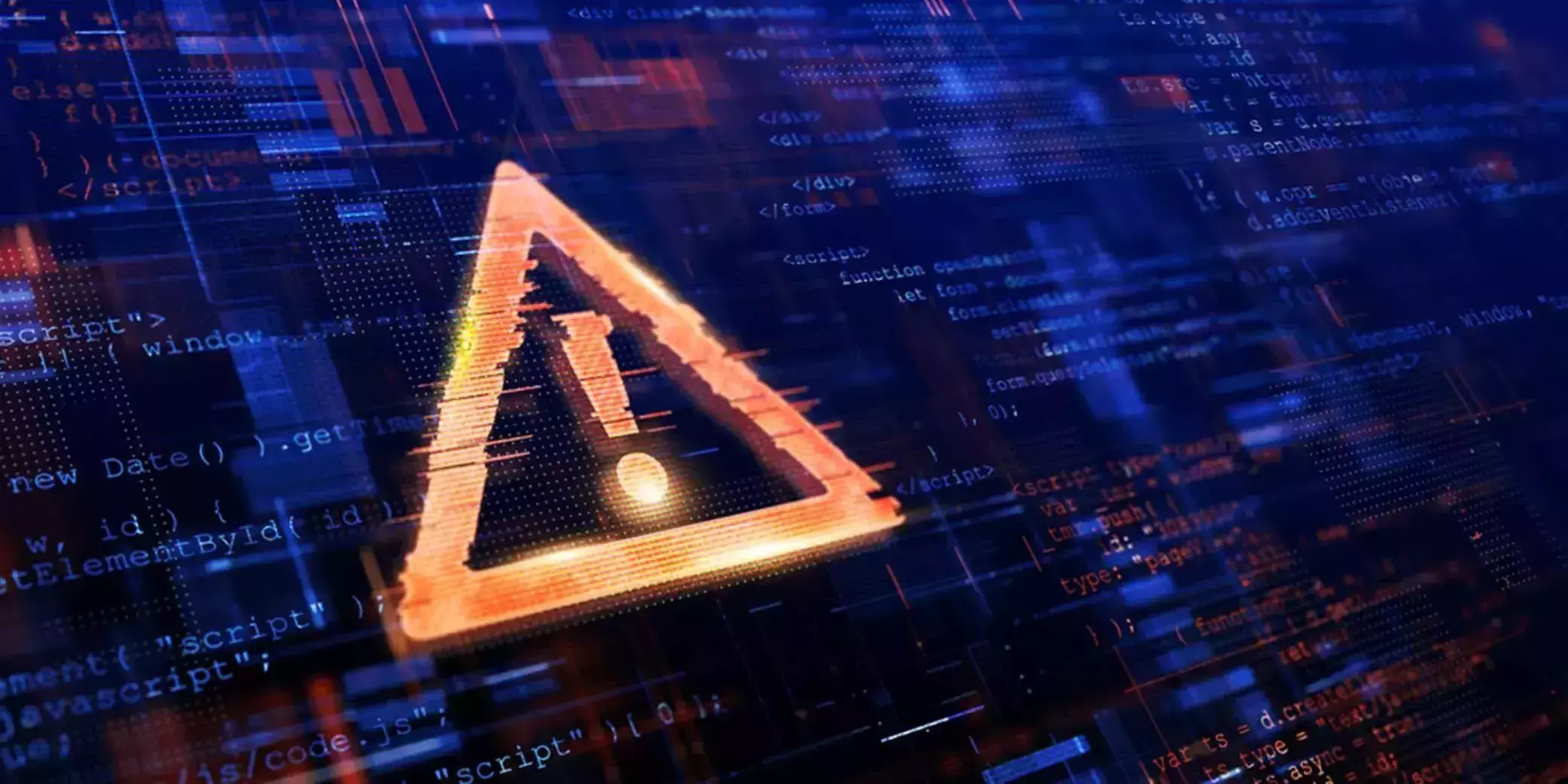 With the growing sophistication, severity, and magnitude of cyber attacks, CISOs and security teams are under immense pressure to protect their IT assets. As organizations increasingly rely on web applications to address specific business requirements, discovery and remediation of vulnerabilities have become a top priority for organizations across industries.
According to a graph released by the National Institute of Standards and Technology (NIST), a record-breaking 20,158 vulnerabilities were reported in 2021. Remediating 20,000 new vulnerabilities in a year is a daunting proposition for organizations of any size.
Organizations need robust vulnerability management programs to proactively address vulnerabilities before they can be exploited by threat actors.

The Challenges
Many organizations still rely on manual and siloed approaches to vulnerability management, which are prone to errors and inefficiencies. Often multiple scanners are used – for network vulnerabilities, application vulnerabilities, etc. – without a centralized repository. With vulnerabilities being discovered and handled in siloes, it becomes very difficult to track them effectively.
The challenges are further exacerbated due to a lack of a structured, updated, and complete inventory of assets. Creating and maintaining an inventory of all organizational assets is foundational for an effective vulnerability management program. It provides the required visibility to identify the assets that are more vulnerable to exploits and take preventive steps as needed.
Many organizations also approach vulnerability management only periodically. A sporadic approach will inevitably result in a "vulnerability debt" as teams struggle to control the flurry of vulnerabilities. As new, and possibly more exploited, vulnerabilities continue to emerge, organizations would find it difficult to address these while working with a growing backlog.
Ideally, an organization would want to patch all vulnerabilities when they're discovered. However, the growing number of new vulnerabilities makes it difficult for even well-resourced security teams to remediate all. In a recent survey conducted by the Ponemon Institute, 54% of respondents said that they were able to patch less than 50% of the vulnerabilities in the backlog – hence, the need to effectively prioritize vulnerabilities.
Inaccurate prioritization is a major deterrent to an effective vulnerability management approach. Failing to prioritize vulnerabilities into, say, critical, high, medium, and low, categories, and not contextualizing them with critical assets can result in security teams wasting time and effort to address vulnerabilities that may not pose any real risk.

Vulnerability Management Best Practices
There are several measures that organizations can take to manage vulnerabilities proactively and efficiently:
Create a Centralized Repository of Critical Assets
With an organization dealing with thousands of vulnerabilities, creating and maintaining a centralized repository of critical assets, mapped to associated threats and vulnerabilities, risks arising from API connections, areas of compliance, controls, and other business functions, is crucial. It not only enables quick access to critical data but also delivers comprehensive visibility into vulnerabilities across the enterprise.
Identify Vulnerabilities Using Diverse Scanners
Vulnerability scanners are tools that simplify and automate the process of identifying vulnerabilities present in an organization's IT infrastructure. There are various types of vulnerability scanners, including database vulnerability scanners, cloud vulnerability scanners, network vulnerability scanners, web application scanners, etc. It is recommended to use a combination of vulnerability scanners to ensure full coverage of all organizational assets and gain a complete and accurate picture.
Prioritize Vulnerabilities in the Context of Critical Assets
It is imperative to prioritize vulnerabilities in the context of critical organizational assets to ensure the optimum utilization of resources. This could be done by combining an asset's vulnerability severity rating with its business criticality rating to provide a consolidated risk rating. Security teams can then prioritize and trigger vulnerability remediation strategies depending on the combined risk rating.
Implement a Continuous Approach with Well-Structured Workflows
Vulnerability management is not a one-time activity; it is a continuous process of identifying, assessing, and remediating vulnerabilities. Establishing well-structured and systematic workflows is essential to track vulnerabilities, right from their identification until their remediation and closure, and then to repeat the process at a pre-defined frequency, the more frequent, the better. It is also important for organizations to clearly define the roles, responsibilities, and accountabilities of the security team. Tying everything together is an effective and open communication channel.
Automate to Patch Vulnerabilities
With the number of new and critical vulnerabilities trending upward, adopting automated patch management tools has become a business necessity. These tools seamlessly and automatically deploy patches to the identified vulnerabilities, eliminating the manual process of scheduling a scan and addressing the vulnerabilities. Automated patch management tools help to take a proactive and continuous approach to managing vulnerabilities and significantly improve the security of an organization.

How MetricStream Helps with Vulnerability Management
MetricStream CyberGRC products provide native integration with industry-leading vulnerability scanners, such as Tenable, QualysGuard, and Rapid7, to help organizations streamline the process of investigating and remediating vulnerabilities. CyberGRC's open API capabilities allow organizations to effortlessly import vulnerabilities from any source. The built-in common data structure, available as an API, allows receiving vulnerabilities when sent via the API.
Today, organizations use more than one vulnerability scanner to reduce false positives. CyberGRC provides the ability to combine vulnerabilities from multiple scanners and produce a combined risk rating for a combination of the critical asset and vulnerability.
Importantly, CyberGRC provides a framework to define rules based on vulnerability and asset attributes to automate the creation of remediation tickets. Organizations can leverage the framework to develop one or more rules. For example, by selecting the asset severity as 'critical' and vulnerability severity as 'critical', a rule can be created to trigger a task with an SLA of 7 days to remediate.
With MetricStream, organizations also have the option to create remediation tickets either within CyberGRC or on external ticketing systems like BMC, ServiceNow, and JIRA.
With MetricStream CyberGRC, you can:
Stay on top of vulnerabilities with early warning notifications and proactive remediation strategies
Leverage industry standards, best practices, and technology to establish a robust and automated approach to vulnerability management
Drive efficient decision-making with actionable and timely intelligence on vulnerabilities
Enhance cyber risk preparedness through a consolidated view of vulnerabilities across systems

Looking Ahead
Vulnerability management has become central to a robust IT and cyber risk management program. In the future, vulnerability management is expected to merge with configuration management. As the cyber risk landscape and security requirements continue to evolve and increase in sophistication, organizational expectations would soon be for tools and software solutions to directly resolve a vulnerability with a patch in one click, with minimal human intervention.
Contextual prioritization of vulnerabilities, combined risk ratings from multiple scanners, tagging assets to critical business services and processes, and more are expected to gain more prominence not only from an organizational security perspective but also from a regulatory requirement standpoint.
Moreover, with the ongoing digital transformation in organizations worldwide, automated, autonomous tools are expected to take center stage.
Learn more about MetricStream Threat and Vulnerability Management.
---
Comments
Related Articles