5 Essential Steps to Modernize the Three Lines of Defense Model in Your GRC Program
Risk Management
| 6 Min Read |31 August 23|by Sumith Sagar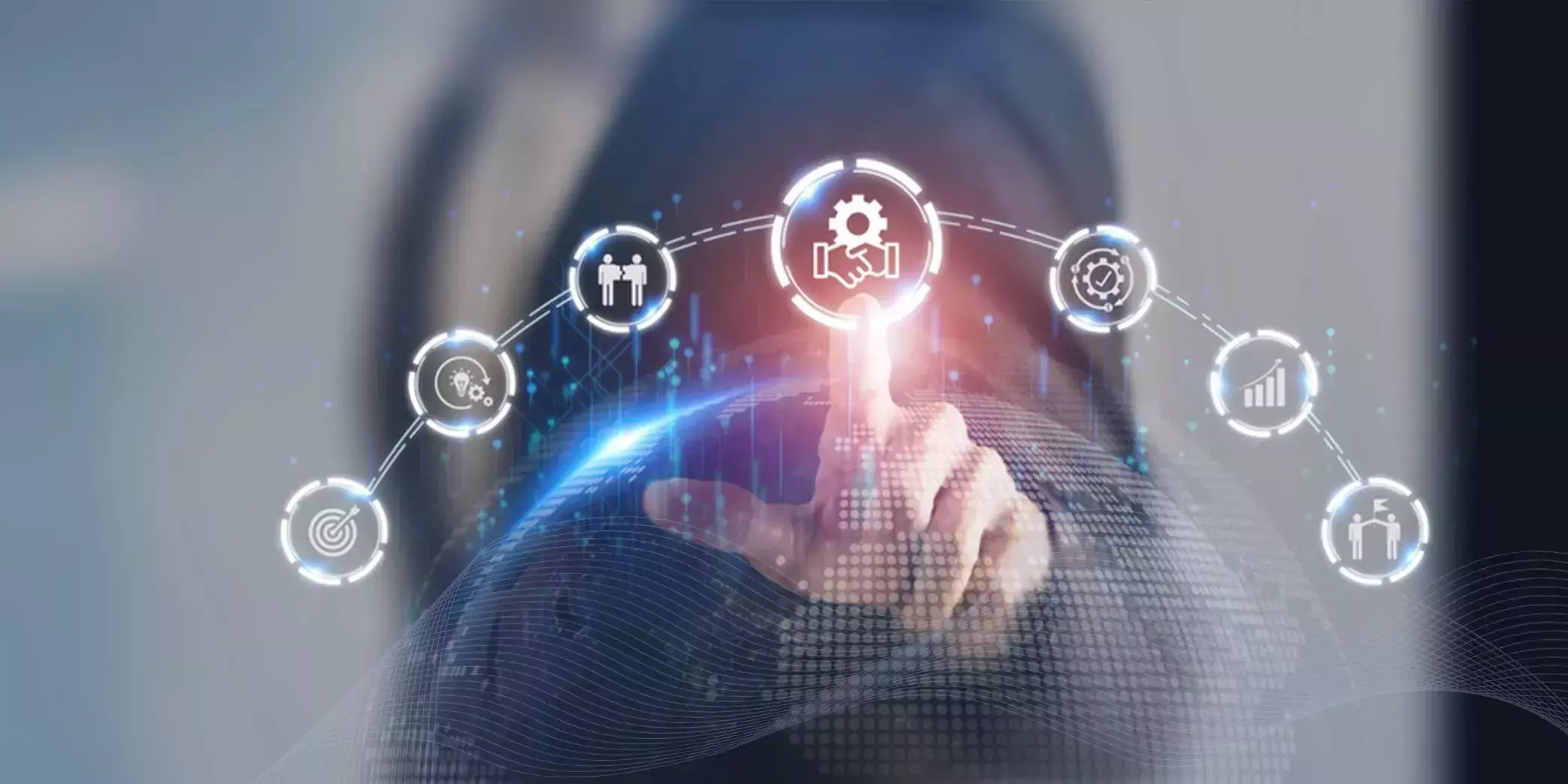 Organizations today are operating in a heightened risk environment. The risk landscape is constantly evolving and increasing in complexity, with risks being more interconnected now than before, all of which necessitate robust and comprehensive risk management and mitigation strategies.
One of the mainstays of operational and enterprise risk management strategies is the three lines of defense (3LOD) model, where three distinct functions within an organization play unique but interlinked roles in managing risk. It is not a new concept: The three lines model has been a standard for years and has been adopted across industries in varying degrees. The question now is how organizations can modernize and optimize their 3LOD strategies and improve collaboration across the lines to navigate risks more effectively and make informed decisions to safeguard their interests.
This topic was discussed in depth at the 2023 GRC Summit in Miami. Expert panelists Martin Froelick, Senior Vice President - Risk Manager, First Citizens Bank, Michael Cover, Director, Blue Cross Blue Shield of Michigan, and Michelle Melendez, Vice President - Head of Integrated Security Risk, Management, Aon, explored the latest trends and strategies to drive efficiency and growth and shared insights on the practical implementation, benefits, and challenges associated with the three lines model.
We unpack the key highlights from their engaging discussion.
Watch the video: Three Lines Model - Trends & Strategies to Drive Efficiency & Growth
The First Line of Defense: The Cornerstone of the 3LOD Model
Over the years, enterprises across sectors have implemented the three lines of defense strategy in varying degrees. With concentrated attempts to improve collaboration, implement a common risk and control taxonomy, and establish better communication, risk and audit functions now work comprehensively together. The focus has now shifted to the first line of defense – the frontline.
This is crucial as the first line is "the eyes and ears of the business," at the forefront of the enterprise's risk posture, and must be equipped to identify and address risks as they emerge. They also have a unique insight into the myriad risks faced by the organization and their prioritization. The 3LOD strategy works best when the first line truly becomes a key partner in risk management. The second and third lines are far removed from the core of the business and must rely on the first line for risk intelligence gathering and processing. For the 3LOD strategy to work seamlessly and efficiently, organizations must focus on strengthening their first line and improving cooperation and collaboration across all three functions. The risk ownership should be transferred to the frontline.
5 Key Priorities for a Resilient 3LOD Strategy
Currently, organizations and industries globally are at different maturity levels of the 3LOD strategy implementation phase and will have varying perspectives and priorities. But when it comes to building a robust three-lines-of-defense model, there are a few factors that all organizations must keep in mind:
Building Trust - Empowering the front line to build a robust first line of defense begins with trust. Trust fosters open and transparent communication between the first and second lines of defense. When the first line trusts that their concerns will be taken seriously and addressed appropriately, they are more likely to report risks and issues in a timely manner. Trust is essential for resolving conflicts around differences in risk perception in a constructive manner, finding common ground, and ensuring that the organization's best interests are served.

Articulating the Value – The first line is the closest to the business and has a unique perspective on the risks that might impact the enterprise, but they may be grappling with a different set of priorities. (Often, being a 'risk champion' as part of the first line is in addition to their regular day job!)

To encourage maximum participation, demonstrate the value of the chosen risk management strategy, tools, and policies. Articulating the value of the program, setting achievable goals, regular engagement, and establishing a clear monitoring and review mechanism will help in better alignment with the first line. Some companies who have successfully implemented the modern 3LOD reveal that rewarding the frontline for owning and reporting risks in time is their secret sauce for success.

Empowering with Tools and Technology – The first line of defense is not just about the people at the frontline but also the tools and technology available to them. Technology platforms and tools can help break down silos and ensure a seamless flow of data and intelligence across the lines. In addition to streamlining the process of risk reporting, automated systems allow front-line employees to quickly and accurately document risks, incidents, or issues they encounter in their daily activities.

The right tools also empower organizations to answer critical questions like:

Where is data being entered?
How is data being managed and monitored?
How does the third line get back to the second line with audit-related information?

Defining a Common Risk Taxonomy – A risk taxonomy is a comprehensive categorization of risks that is usually hierarchical. This is where the risk relationships are defined. It serves as the foundation for consistent, accurate, and effective risk management practices across the organization. A shared understanding of risk-related terminology helps align the objectives and efforts of the first, second, and third lines of defense. Everyone is on the same page regarding what risks are being managed, what controls are in place, and how to measure effectiveness.

Ensuring Seamless Collaboration – The second and third lines of defense must work closely with the first line to ensure robust risk management across the enterprise. The 3 functions complement and supplement each other and require close collaboration among themselves. While the second line is required to work with the first line to set priorities and monitor them, the first line can ensure they comply with the policies established by the second line. Together, they can identify gaps in their risk management posture and work to plug them, so the third line or the internal audit function can work effectively.

Interested to watch the entire session? Watch the video: Three Lines Model - Trends & Strategies to Drive Efficiency & Growth

Also, do watch the replay of our recent webinar on The Modern Three Lines of Defense: Managing Today's Emerging Risk and Compliance Challenges. Michael Cover, Director, Blue Cross Blue Shield of Michigan, provides insights on how his company streamlined and modernized the 3LOD with better communication, a clear definition of roles and responsibilities, and the right technology.
Effectively Manage Non-Financial Risks and Ensure Compliance with MetricStream BusinessGRC
MetricStream's BusinessGRC suite of products is designed to meet the GRC needs of today's dynamic, global enterprises. Empower your risk management programs by leveraging BusinessGRC to:
Establish a standardized approach to enterprise-wide risk management with uniform risk assessment methodologies
Optimize workflows for risk identification, assessment, monitoring, and mitigation
Easily cut across organizational silos and facilitate collaboration and harmonization across teams, business units, and functions
Gain deeper visibility and insights into the top risks faced by the organization through advanced analytics, heat maps, reports, dashboards, and charts
Build confidence with regulators and executive management by establishing a strong risk data governance and issue reporting framework with clear lines of accountability
Manage a wide range of compliance requirements and easily map internal policies to industry-wide standards and regulations
Proactively identify regulatory changes and assess their impact on business processes, policies, risks, and controls
Register for the Upcoming GRC Summit in London on October 16-17, 2023
Enjoyed this recap? This is just one of many topics we featured at MetricStream's flagship event, the GRC Summit. The GRC Summit has, for the past 11 years, consistently provided opportunities for the GRC community to connect, share insights, exchange best practices, and, most importantly, set the stage for what's next in GRC. Whether it's an emerging technology, a new process, or a regulation that's going to impact the way you do business, you'll learn about it here.
The next Summit is happening in London on October 16 and 17. Join us as we take the GRC conversation forward! Register now!
Missed the 2023 GRC Summit in Miami? Watch the session videos.
---
Comments
Related Articles