Global Partner list

Moviri consultants and engineers use data, software, and insights to solve substantial business challenges for Fortune 500 corporations, multinational banks, media conglomerates, and some of the most respected global brands in a variety of industries.
 
The Moviri Consulting Security team secures complex IT infrastructures and protects critical online services from advanced threats, attacks, and frauds. By combining engineering, intelligence, and data science expertise, Moviri's professionals help enterprises protect assets, ensure compliance, and manage digital risk.
 
Founded in 2000, Moviri is a multinational firm with more than 200 team members in Milan, Boston, Los Angeles, and Singapore.

Founded in 1990, Profile Software is a specialised software solutions provider with offices in key financial centers and a presence in 40 countries across Europe, the Middle East, Asia, Africa and America delivering market-proven solutions to the Investment Management and Banking industries. Profile Software is recognised as an established and trusted partner by international industry specific advisory firms. Profile Software's solutions enable organisations to align their business and IT strategies, while providing the necessary business agility to proactively respond to the ever-changing market conditions.

Founded in 2003, Tevora is a specialized management consultancy focused on cybersecurity, risk, and compliance services. Based in Irvine, CA, our experienced consultants are devoted to supporting the CISO in protecting their organization's digital assets. We ensure the CISO has the tools and guidance they need to prevent and respond to daily threats.
 
Our expert advisors take the time to learn about each organization's unique pressures and challenges, to help identify and execute the best solutions for each case. We take a hands-on approach to each new partnership and apply our cumulative learnings to continually strengthen the company's digital defenses.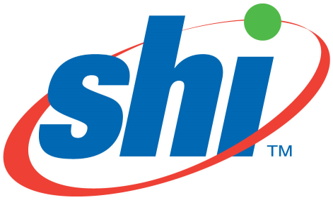 Founded in 1989, SHI International is a global IT solutions provider to Corporate, Enterprise, Public Sector and Academic customers. 
From software and hardware procurement to cloud and data center integration, SHI delivers custom solutions to 17,000 customers. SHI has 5,000 employees worldwide and projects a 2020 revenue of $11 billion.

AUDITime is a niche Risk Management [GRC] solution provider, serving BFSI and other industries since twenty years. It specialises in offering curated framework that sustains and supports enterprise's game plan of success. 
Today, AUDITime helps most of the banks, Insurance & Large Corporates in implementation of Governance, Integrated Risk Management [IRM] with CCM, prudent automation and deep experience of business understanding. AUDITime's unique and award-winning offering 'Digital Twin' plays vital role in laying strong and sustainable foundation of IRM. It also offers Analytics infused Business Performance Monitoring – Delivering Growth objectives with Efficiency.  AUDITime's friendly team offers unique value to customers for achieving success in their game plan.

Vivid Edge Corp is a Systems Integrator and Technology partner with a singular focus to be a one stop services, consulting and solutions provider to customers worldwide. VEC possesses 3600 consulting expertise and provides business transformation capabilities that include "IT & OT GRC and third-party Risk Management" solutions. Our leading functional and technical knowledge of MetricStream Suite experience is supplemented by deep skills in "Oracle Supply Chain SaaS or EBS", technology agnostic "Enterprise Integration", applications "Migration to Cloud" and "Enterprise Data Analytics".

At ICF Consulting, we provide GRC transformation, delivery, advisory and training services. We believe in working with clients to optimise the investment in people, process, data and technology to achieve the best possible outcome for our clients. Integrity, honesty, teamwork and quality are our key values and are what drive us to help organisations deliver measurable real-world results, providing those who work with us tangible benefits and a sense of pride. We believe in asking clients to challenge what they do, to ask why and to think about what they want as outcomes. We believe in maximising the value of technology to help organisations evolve and adapt. The agility at the core of our 'institutionalised common sense' outlook means that our approach can be adapted to suit multiple industries, disciplines and technologies to deliver sustainable success.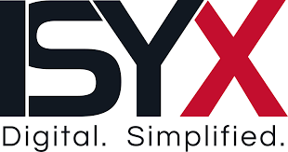 ISYX Technologies has been established for over 9 years, with local offices across Middle East and Global Delivery Centers in India offers a wide range of Technology oriented services. With over 300 + Customer and over 500 + projects across varied customer verticals. ISYX's Services revolves around Consulting, Designing, Implementing, and Sustenance solutions with more than 350 experts working on innovative solutions in areas such as Risk Advisory and Cyber Security, GRC, Business Application, Infrastructure & Managed Services, Cloud and Robotics Process Automation.
With over 70+ implementations and 50+ customers within Risk Advisory, Cyber Security  and GRC, our team has immense capabilities in delivering Projects in verticals such as Banking, Financial Services and Insurance (BFSI), Manufacturing, Oil & Gas, Engineering & Project Organizations, Retail and Public Sector.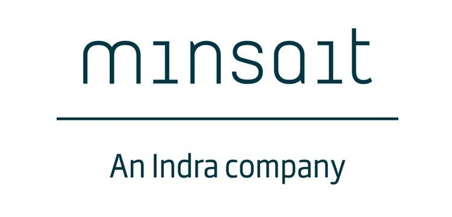 Minsait, an Indra company, is a leading firm in Digital Transformation Consultancy and Information Technologies in Spain and Latin America. Minsait possesses a high degree of specialisation and knowledge of the sector, which it backs up with its high capability to integrate the core world with the digital world, its leadership in innovation and digital transformation, and its flexibility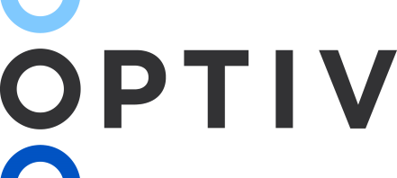 Optiv is a security solutions integrator, delivering end-to-end cybersecurity solutions that transform the way security is approached and consumed. Optiv develops an in-depth understanding of our clients' environments, leverages the efficiencies of cloud economics for modernized on-demand security services, and creates business-aligned solutions that are designed to deliver the clarity and assurance our clients need to effectively manage organizational risk. 

Optiv's approach optimizes and rationalizes existing infrastructure and operations to ensure the right balance of tools, processes and compliance and reporting capabilities. This enables clients to build a sustainable risk-centric foundation for implementing proactive and measurable security programs
Partner with Us
Catalyze business value and growth by collaborating and co-innovating with MetricStream.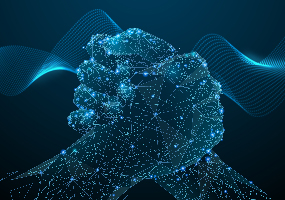 GRC Summit | Nov 16-18, 2020
The GRC Summit hosted by MetricStream, the largest independent market leader in enterprise and cloud software solutions for GRC, is the most influential gathering of governance, risk, compliance, audit, and IT GRC professionals from across the world.
REGISTER NOW
BECOME A SPONSOR