What Compliance Isn't: Debunking 6 Common Myths
Compliance Management
| 3 Min Read |29 June 23|by Mabel M Jesudian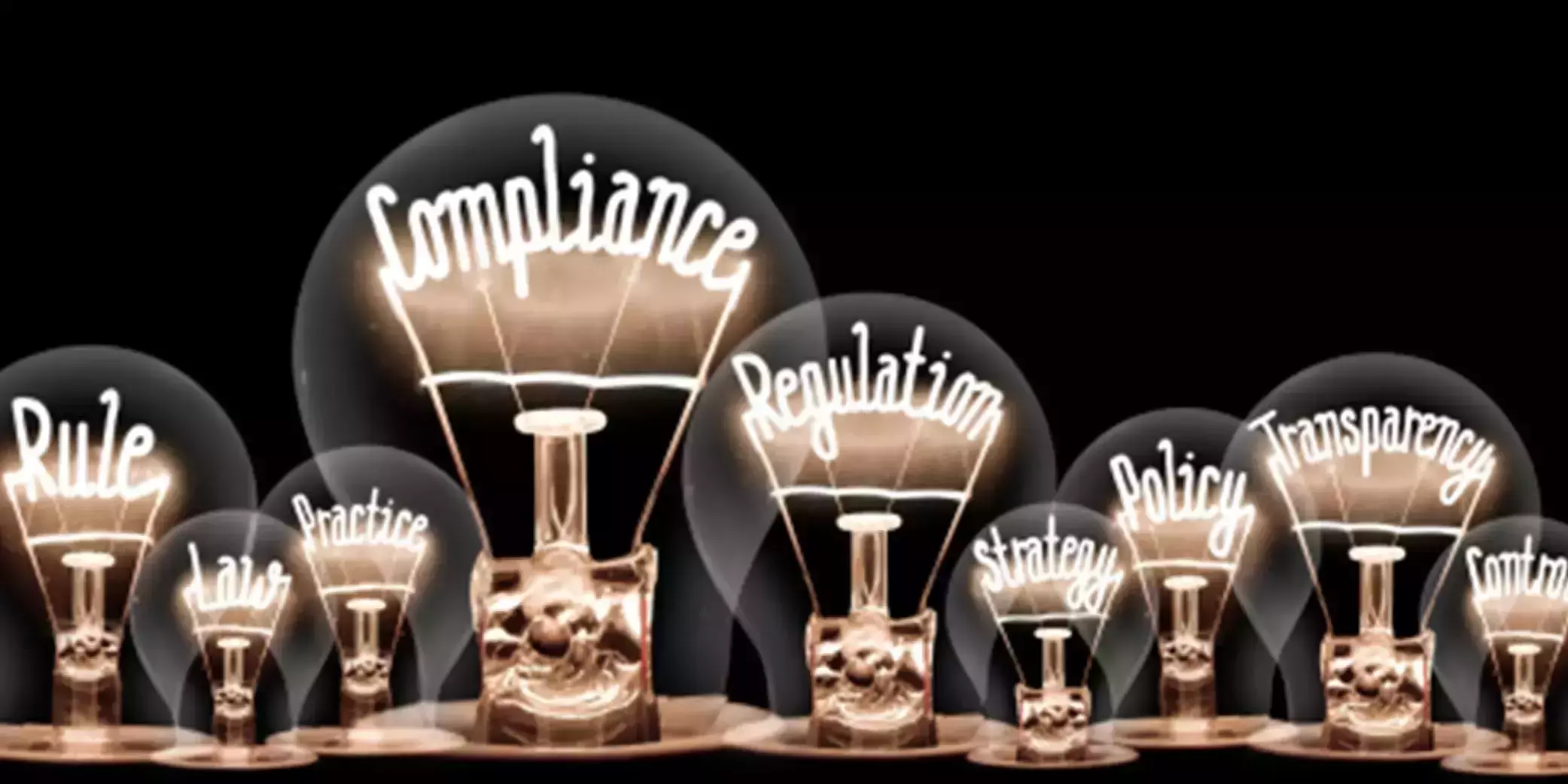 In the fast-paced and ever-evolving business landscape, compliance has become a critical factor that can either propel organizations to success or leave them vulnerable to severe risks and penalties. However, the many challenges in compliance management-44% of organizations say their top compliance management challenges are handling compliance assessments, undergoing control testing, and implementing policy and process updates--often cause compliance to be viewed as a burdensome cost to the business or simply a checklist item to be ticked off.
In this blog, we debunk common myths about compliance, highlighting its true value and importance in today's dynamic business landscape.
Myth: Compliance is a Burden to the Business

Contrary to popular belief, compliance should not be viewed as a burdensome cost but as a critical component of business success that strengthens consumer confidence and helps mitigate risks before they materialize. While it does involve investments in resources, time, and training, compliance ultimately helps businesses establish trust with stakeholders, mitigate risks, and safeguard their reputations. By adhering to regulatory requirements, organizations demonstrate their commitment to ethical practices and ensure the well-being of their customers and employees.

Myth: Compliance is Just Another Checklist Item

Effective compliance goes beyond being a mere item on a checklist. It encompasses valuable activities that help improve financial safety, protect assets, and drive growth and should be approached as an integral part of a company's operations, policies, and culture. Risk-based compliance programs are designed to identify, assess, and mitigate risks proactively, rather than simply fulfilling regulatory obligations. By adopting a comprehensive approach, businesses can prevent potential violations and drive sustainable growth.

Myth: Compliance is an Internal Policing Mechanism

Although compliance involves enforcing policies and procedures, it is not solely focused on penalizing policy violators. The primary objective of compliance is to be a guiding force focused on helping, training, and supporting employees by establishing a framework that encourages ethical behavior, promotes transparency, and prevents misconduct. It aims to create a culture of compliance where employees are educated, empowered, and motivated to make the right decisions.

Myth: Compliance is a Reactive Exercise

While some organizations choose to prioritize compliance only during audits or regulatory exams, this approach is flawed. Compliance should be proactive, i.e., ingrained in the fabric of a company's operations and decision-making processes from the start. By being proactive, businesses can identify potential risks, implement appropriate controls, and continuously monitor compliance to prevent violations before they occur. This proactive stance ensures that compliance is an ongoing effort rather than a reactive response to external pressures or during times of crisis.

Myth: Compliance Belongs to a Single Team

Compliance is an enterprise-wide endeavor. To establish an effective compliance program, collaboration across departments is crucial. Compliance should not be limited to a specific team or function; instead, it requires involvement and cooperation from all levels of the organization. By fostering a culture of compliance throughout the company, businesses can ensure that everyone understands their role in upholding ethical standards and meeting regulatory requirements.

Myth: Compliance is a Stand-Alone Process

Rather than being added to existing business functions, compliance works best when it's made part of existing processes so that it becomes part of the organization's DNA. Integrating compliance seamlessly into existing business functions is essential for its effectiveness. When compliance is treated as a stand-alone process, it becomes disconnected from the core operations and often fails to address the unique risks faced by the organization. To overcome this, businesses should incorporate compliance considerations into their day-to-day activities, policies, and procedures, aligning them to the broader goals and values of the company.
Position Compliance as a Strategic Enabler with MetricStream
Businesses are increasingly viewing compliance as a valuable tool that enhances efficiency, credibility, and long-term value creation. When compliance is approached as an enabler rather than a chore, it becomes intertwined with strategic decision-making processes—and can be integrated into business plans, product development, and operational activities.
MetricStream Compliance Management simplifies and enhances organization-wide compliance programs that govern your business, enabling you to navigate through a complex network of regulations and regulatory changes effortlessly. By aligning policies, standards, regulations, and controls, you can eliminate inefficiencies and unnecessary duplication. It also enables you to identify risks at an early stage and foster improved collaboration and communication across teams.
Want to learn more?
Download our new eBook: Why Compliance Matters Both in Good and Bad Times: 10 Steps to Build an Always-On Approach to Compliance
---
Comments
Related Articles