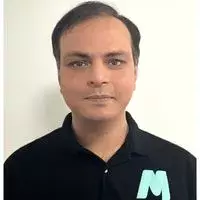 Agnishwar Banerjee
Product Marketing, MetricStream
About Me
People call me AB and I am part of the CyberGRC Product Marketing team at MetricStream, where I handle the messaging, product go-to-market plans, and analyse market trends. Having witnessed the transition from offline to online firsthand (80's child), for most of my life, I have been an avid enthusiast in the domain of technology and cyber security including personal cybersecurity. Over the last 10 years, I have been involved in developing and marketing risk-focused, SaaS products. I have a good mix of right brain and left brain and love reading, learning new things and am generally a big believer in the power of looking inward, effective processes and people.
06 September 23 | 5 Min Read | by Agnishwar Banerjee
Achieve Compliance with SEC's New Cybersecurity Rules
The clock is fast ticking for public-listed organizations to ensure compliance with Cybersecurity Risk Management, Strategy, Gover...
Read More