CyberGRC
CyberGRC Prime SaaS Package
Measure Your Program Outcomes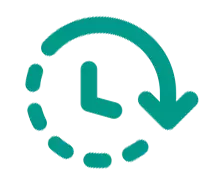 66%

reduction in the time taken to complete risk assessments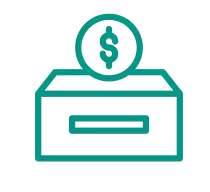 37%

cost savings in risk assessment and related processes

50%

time savings in tracking and linking policies to regulations
Source: Based on MetricStream customer responses and GRC Journey Business Value Calculator
---
Reduce Your Cyber Risk and Improve Your IT Compliance
MetricStream CyberGRC Prime is a pre-packaged SaaS solution, designed especially for businesses without large IT and compliance teams, to get your cyber risk and compliance program up and running quickly and scale with your requirements. With rapid time to value, the one-stop solution will enable you to avoid data breaches, strengthen compliance, improve cloud security, and reduce risk by leveraging built-in content and easily aligning to established industry frameworks, such as ISO 27005, NIST-CSF, NIST SP-800-53, PCI DSS, SOC2, HIPAA and more. It will help establish a proactive approach to cyber governance, risk, and compliance with simplified cyber risk impact and likelihood assessments, autonomous monitoring of IT controls, real-time tracking of cyber news and intelligence feeds from authoritative and reliable sources, and more. Powerful dashboards and reports provide comprehensive visibility into the overall cyber risk and compliance posture and investment.
How Our CyberGRC Prime SaaS Package Solution Helps You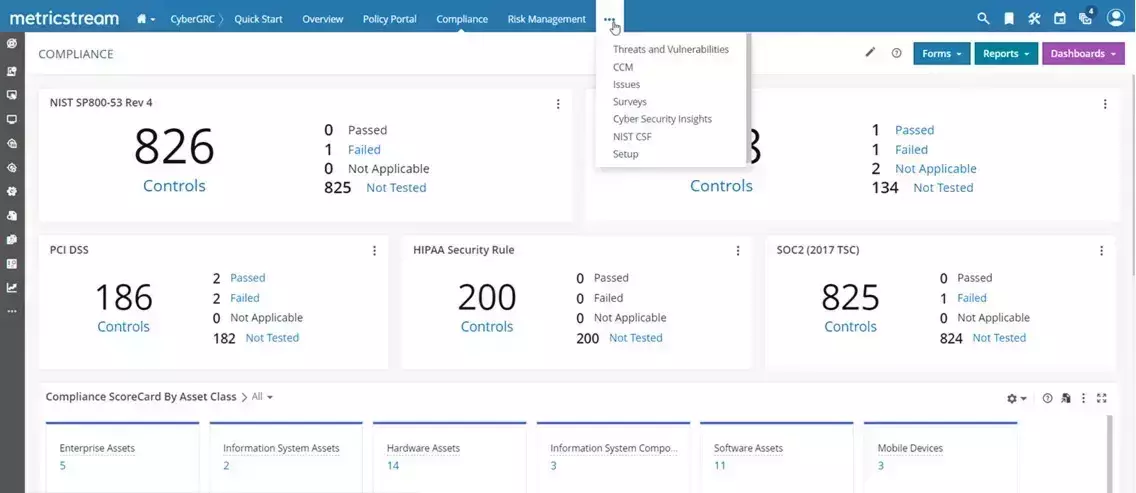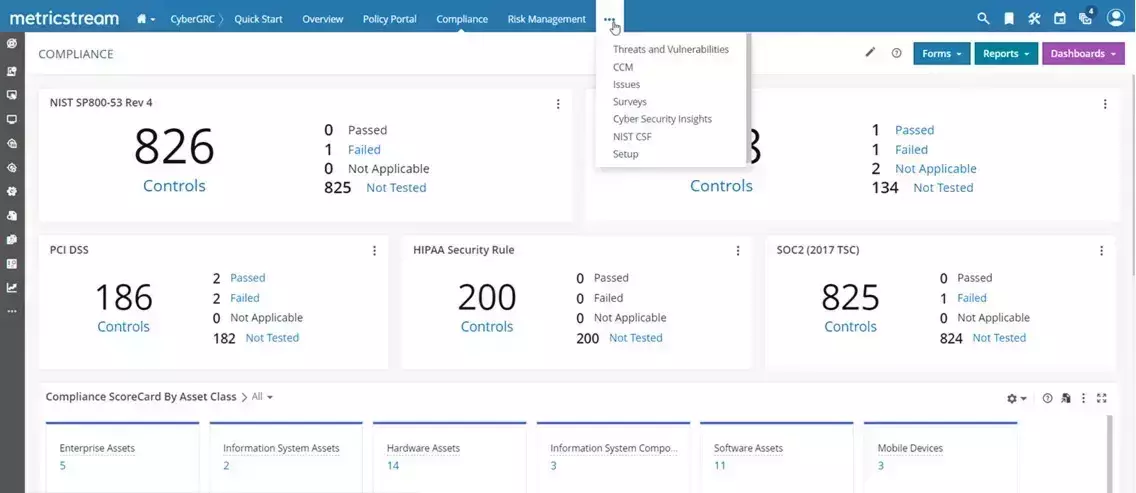 Effective Management of IT and Cyber Risks
Run IT risk assessments with pre-configured set-up such as impact and likelihood factors, algorithms, and heatmaps. Perform advanced assessments by configuring risk scores and ranking them using a simple risk matrix. Roll up scores to an assessed entity or organization. Define the logic for computing both inherent and residual risk scores, and view and analyze these scores through flexible heatmaps. Introduce new IT assets, establish relationships with risks and controls, and perform IT risk assessments. Generate reports and dashboards with powerful analytics to get actionable risk insights.
Simplified Compliance with IT Regulations, Standards, and Frameworks
Strengthen compliance posture with pre-packaged content, industry standards, and frameworks, including NIST, SP800.53 (V4), HIPAA, SOC2, and PCI DSS (V3.2). Create and maintain a centralized repository of the overall IT and cyber compliance hierarchy. Automatically test and monitor compliance processes and controls. Run surveys/questionnaires for NIST CSF, PCI Compliance, and CSA Assessments. Generate intuitive dashboards and reports with drill-down capabilities for improved visibility into overall compliance posture.
Continuous Control Monitoring Capabilities
Leverage AWS Security Hub integration for autonomous monitoring of cloud security controls in line with compliance standards – such as PCI DSS, CIS, and AWS Foundational Controls. Proactively identify vulnerabilities and improve cloud security and compliance posture – with minimal human intervention.
Comprehensive GRC Intelligence from Reliable Sources
Track cyber news and intelligence feeds from authoritative and reliable sources, including CISA, NIST News, CyberSecurityHub, to stay alert and ahead of risk.
Efficient Threat and Vulnerability Management
Enable a streamlined approach to identifying, collating, prioritizing, tracking, and remediating cyber and information security threats and vulnerabilities.
Faster Time to Value
Accelerate time to value with rapid implementation and go live in weeks with fixed pricing. Enhance the efficiency of your cyber risk and IT compliance teams with automated, autonomous, and analytical capabilities, along with built-in risks and policies, content, and standards.
How Our CyberGRC Prime SaaS Package Solution Benefits Your Business
Simplify and accelerate your IT and cyber risk management processes with a solution that is pre-configured and ready to go
Do more with less and multiply the efficiency and effectiveness of your cyber security team by leveraging automation and structured workflows
Build confidence with the board, and investors, and regulators by demonstrating a robust, enterprise-level approach to IT and cyber risk and compliance management
Manage and prioritize cyber risks as well as mitigation measures through a single view of risks and contextual risk information across processes and assets
BUSINESS VALUE CALCULATOR
Trusted by Leading Brands